Contact Billie
Visit Website
Billie Buckley
, Psychotherapist
in London
Contact Billie
Website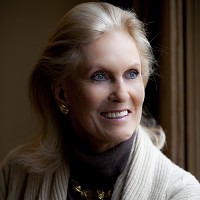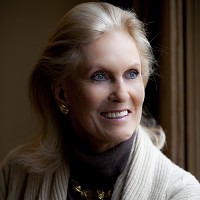 I moved to Chelsea 5 years ago from my well established practice in Knightsbridge of 20 years. Local G Ps, psychiatrists and my Institute refer to me on a regular basis although now my website reaches out to a wider world. Over the years I have found that personal recommendation by word of mouth has brought me numerous new patients. I was brought up in Europe and speak both French and Italian although mainly I practice in English. I have travelled worldwide which has contributed to a wealth of knowledge and understanding of issues that, often, individuals and, or, couples who have moved to London for the first time, have to face and which may prove to be quite challenging.

I recommend that you look at my website www.billiebuckleypsychotherapist.com which will give you a more detailed account of my background as well as details of how I work. I see Individuals for One to One Therapy sessions as well as seeing couples for Systemic Couples Therapy and will see people on some Saturdays if no other day is available to them. Usually there is an initial assessment session at the end of which a decision can be made as to whether the individual wishes to continue with therapy.
Background & Qualifications
I am Registered with FPC, UKCP and BPC and by looking at their websites you will find me registered as both Marie-Noel (my full name) and Billie Buckley, which I use professionally.

I qualified and achieved a Diploma Transpersonal Psychotherapy.

I am a qualified Psychodynamic Counsellor having trained at the Westminster Pastoral Foundation (WPF) now called WPF Therapy.

I am a qualified Psychoanalytic Psychotherapist having trained at the Foundation for Psychotherapy and Counselling (FPC).

I achieved a year's training in Cognitive Behavioural Therapy (CBT).

I am a Systemic Therapist for Couples' relationships.
My Specialisms
I have a special interest in Family Dynamics.

I often see couples before their marriage, or when living together, to explore issues that concern them both before more long-term commitment or to address any existing issues which are blocking the path to growth and mutual understanding.

I have at times seen teenagers who are experiencing school or family issues which are causing them distress.

I also help individuals and couples with any sexual issues that are proving difficult to resolve and at times particularly difficult and stressful to talk about.
Approach to Therapy & How I Work
I usually see each individual for an initial assessment session first which lasts for about an hour and a half and up to two hours. This enables the person to see how comfortable they feel with me in my consulting room which is in a safe and pleasant environment in a part of my home, as well as giving me the opportunity to take down some details of present issues and some background history and details. It is then that a decision can be made as to how to go forwards if that individual wishes to continue therapy sessions with me. Frequency and times as well fees would then be discussed and agreed. The assessment session usually costs more than regular single sessions. I do have a sliding scale of fees according to the individual's financial circumstances. As long as there is clarity and honest disclosure of earnings etc., I believe that I am extremely fair with regard to on-going fees. I would not wish to keep somebody our of my consulting room due to any financial strictures. Sessions are usually for 50 minutes but I do see some individuals for longer sessions of an hour and half when necessary.

I will see individuals and couples on some SATURDAYS if no other day of the week is possible. I work till 8 o'clock in the evening, although evening sessions to tend to be taken up very quickly.
Therapies & Rates
Please note the rates detailed below are there to give you an idea of the therapists standard rates, we strongly advise you contact the therapist for more detailed rates and any offers they may have.
| | | | |
| --- | --- | --- | --- |
| Therapy | Appointment Type | Rate | |
| Psychotherapy | In Person | Please Call | |
| Counselling | In Person | £65 per 90 minutes | |
| Cognitive Behavioural Therapy | In Person | Please Call | |
Contact Billie
Website