Contact Christopher
Visit Website
Christopher Hill
, Psychotherapist
- St Neots
Contact Christopher
Website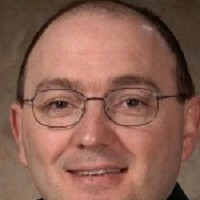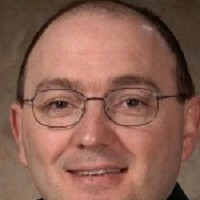 My name is Christopher Hill and I have been counselling to the Prehospital Care community as well as the Military since 1999. I have considerable experience Counselling to Ambulance Personnel of all levels, Soldiers and their family members focussing on daily activities, Repatriation Counselling, Bereavement Counselling, Individual Counselling and Psychodynamic Counselling specialising with Post Traumatic Stress Disorder (PTSD).

After being deployed to Afghanistan with the Chaplain Corps and assisting the Canadian, British, Australian and New Zealander soldiers, my fascination with PTSD became more of a reality when I too was touched by this burden Once called "Shell Shock". I have heard the words of; "suck it up, and soldier on. If you don't like that, quit". Well, these are not words you will hear from me.

Prior to all of the above, i should say that I am from Montreal, Canada and was trained as a Paramedic who worked aboard an ambulance only during night shifts for more than 20 years. During the last 10 years of my paramedic career, I was called by God to work in the church as a priest. In order to respond to Gods call, I had to work while studying to cover the cost. I had a long road ahead of me; I was a high school drop out at the age of 15; so it was back to high school in order to go to university.

So, after experiencing the many challenges throughout my life, you could see how I am able to empathise with you as well as help you.
Background & Qualifications
Canadian Armed Forces, Ottawa, Ontario, Canada

Army Chaplain

The Royal Canadian Chaplain Service contributes to the operational effectiveness of the Canadian Armed Forces (CAF) by supporting the moral and spiritual well-being of military personnel and their families in all aspects of their lives, during conflict and peacetime. Chaplains minister to the needs of all members of the CAF and their families, whether they attend church or are of the same religion - whether they have any spiritual beliefs at all. CAF chaplains have dual accountability, to ecclesiastical and military authorities. As faith group leaders, chaplains come under the ecclesiastical jurisdiction of their denominations and faith groups. As commissioned officers, they are subject to the code of service discipline and are responsible to their military superiors. The Royal Canadian Chaplain Service is headed by a Chaplain General who advises the Chief of the Defense Staff and reports administratively to the Chief of Military Personnel.

Urgences Santé, Montreal, Quebec, Canada

Paramedic

Ambulance paramedics deal with medical emergencies. Also dealing with non-emergency tasks such as hospital admissions, discharges and transfers. Usually work as part of a rapid response team dealing with a range of situations. As a paramedic, we would deal with a range of situations, from minor wounds to serious injuries caused by a major road or rail accident where we provided immediate care or treatment by checking the patient's condition and decide what action to take. My work may also include: making quick decisions about moving the patient using advanced life support techniques, such as electric shocks, to resuscitate patients carrying out surgical procedures, such as inserting a breathing tube providing drug and fluid therapy giving medicines and injections putting on dressings for wounds and supports for broken bones. Daily tasks would include keeping accurate records and checking equipment.

Training

Light University

American Association of Christian Counsellors

June 2016 Certificate in Positive Psychological Soul Care
January 2016 Certificate in Advanced Counselling Skills


Atlantic Coast Graduate School of Religion and Theological Seminary.
December 2012 - February 2014 Doctorate in Theology


The Royal Military College of Canada, Management Development School.
September 2008 - September 2008 Introduction to Defence Management


Trinity Institute of Christian Counselling Graduate School of Christian Counselling, Toney, Alabama, USA
September 2003 - July 2005 Doctorate of Philosophy Concentration in Biblical Counselling

Concordia University Montreal, Quebec. Canada
September 1999 - June 2001 Masters in Theological Studies (Completed with distinction)

Concordia University Montreal, Quebec. Canada
September 1993 - May 1999 Bachelors Degree in Theological Studies

Clinton Community College. Plattsburgh New York. NY. USA.
December 1988 - May 1989 Paramedic Studies AEMT Level 3 New York State, USA

Clinton Community College. Plattsburgh New York. NY. USA.
September 1988 - December 1988 Paramedic Studies AEMT Intermediate - State of New York, USA

Clinton Community College. Plattsburgh New York. NY. USA.
January 1988 - May 1988 Paramedic Studies Basic EMT State of New York. USA

My Specialisms
We are waiting for the therapist to complete this information.
Approach to Therapy & How I Work
My approach is a combination of person-centred and transactional analytical counselling. These approaches when combined is aimed to create a non-judgmental environment where you can feel comfortable talking about yourself and are able to see that you have the ability to change. I try to look at your experiences from your point of view exploring how the problems in your life may have been shaped by decisions and teachings from childhood. You'll work with meto help you find ways to break away from these unconscious repetitive patterns of thinking and behaving.
Therapies & Rates
Please note the rates detailed below are there to give you an idea of the therapists standard rates, we strongly advise you contact the therapist for more detailed rates and any offers they may have.
| | | | |
| --- | --- | --- | --- |
| Therapy | Appointment Type | Rate | |
| Psychotherapy | In Person | £20 per 50 minutes | |
Additional Rate Information
Payment Methods Cash, Debit Card, Bank Transfer, Paypal
Contact Christopher
Website