Contact David
Visit Website
David Genty
, Psychotherapist
in Tonbridge
Contact David
Website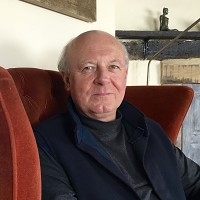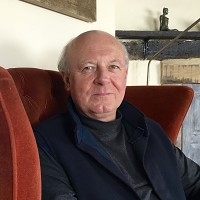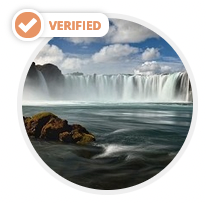 I am a Jungian Analyst & Depth Psychologist trained at The C G Jung Institute Zurich, where I am an accredited analyst member. I have recently presented my thesis on the dream, active imagination and self-remembering.

My journey to training in psychology and Jungian analysis has taken a long and winding path. My early interest in spirituality led me to study Philosophy & Theology at Jesus College Oxford, and later, Art History at Kent Canterbury. A career in art and interiors followed, and I continue to enjoy having a toe in this world. I have worked in a local NHS acute psychiatric unit, and now have a private practice at my home in the centre of Tonbridge.

www.jungpraxis.co.uk
Background & Qualifications
C G Jung Institute Zurich (CGJI) Accredited Analyst Member

International Association for Analytical Psychology (IAAP) Member

My Specialisms
Why might you seek Jungian Psychotherapy?

Are you feeling depressed, sad, or anxious?
Are you suffering from stress or phobias?
Are you entering a new phase of life, a period of transition?
Do you feel you have lost your way?
Do you feel empty, that your life has lost meaning?
Are you stuck in the same patterns of behaving?
Do you have relationship difficulties with your partner, family or work colleagues?
Are you an artist or writer who is feeling blocked?
Have you had a dream that you would like to explore further and understand?
Not everyone seeking Jungian Psychotherapy has specific issues.

You may come into therapy to find new direction and meaning in life, to start a journey of discovery.

Forgotten and undeveloped talents and qualities may need to find expression.

Jungian analysis is a long-term dialectical relationship between two people, analyst and analysand/therapist and client. It is directed toward an exploration of the analysand's unconscious, through dreams, symptoms, and patterns of behaviour. This process can alleviate what might be an intolerable psychic condition which is interfering with conscious life. The goal is the analysand's movement towards psychological wholeness, a process Jung called 'individuation'.

In analysis we become aware of those unconscious factors influencing our behaviour. With greater awareness of these issues comes a greater sense of well-being, acceptance and personal control of our lives.

Ultimately, the analytic process helps us to experience life in a more related and authentic way. The role of the analyst is to help facilitate the individuation process, accompanying the analysand/client on his or her personal journey.

Approach to Therapy & How I Work
Jungian Analysis & Depth Psychology.

I believe that the work done in Jungian analysis comes out of a mutual process which is open-ended. It is a joint effort. Analysis is about becoming conscious of who you are. This is the most unique adventure a person can embark upon.

In analysis you can learn to listen and understand your inner voice, gain a deeper sense of self, meaning and purpose in life, to become the person you are meant to be.

Therapies & Rates
Please note the rates detailed below are there to give you an idea of the therapists standard rates, we strongly advise you contact the therapist for more detailed rates and any offers they may have.
| | | | |
| --- | --- | --- | --- |
| Therapy | Appointment Type | Rate | |
| Psychotherapy | In Person | £60 per 50 minutes | |
Contact David
Website