Contact Doug
Visit Website


Doug Teeling
, Psychotherapist
in Bath
Contact Doug
Website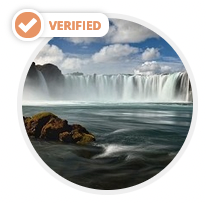 Whether you have recently experienced a crisis in life, or have a more enduring sense of something feeling wrong, I offer a compassionate approach for you to begin to explore whatever issue brings you to therapy. I work with clients who come to therapy with specific issues, as well as for personal development.

I have a particular interest in how early relationships shape our experiences later in life. I also pursue research exploring how the changing environment affects our psychological well-being. In a time of accelerating climate change I believe it is essential to keep in mind the impact of the wider social, political and environmental challenges we are all necessarily affected by. Whilst we may not discuss this explicitly in sessions, I believe these issues will always be a part of how we find ourselves situated in life at any given time.

UKCP accredited. I offer a first session of 40 minutes at a reduced rate of £10, so that you can get a feel for whether you might benefit from further work.
Background & Qualifications
I am an accredited psychotherapist with UKCP having completed an MA in Humanistic and Integrative Psychotherapy at BCPC (Bath Centre for Psychotherapy and Counselling). This course involves an intensive and in-depth approach to study over many years.

Alongside my private practice which has been running since 2013, I have also worked for two years with clients at the SWAN project in Bristol, one of the few places in the Bath and Bristol area which offers the opportunity for longer term low cost therapy.

My professional background is in mental health, having worked for over eight years supporting individuals dealing with enduring mental health issues. My previous training includes a Foundation Certificate in Counselling and Psychotherapy at BCPC, a Certificate in Counselling Skills at Bath College, as well as a degree in Psychology and Study of Religions at Bath Spa University.

I am also an active member of the Climate Psychology Alliance (http://www.climatepsychologyalliance.org/)
My Specialisms
Clients come to therapy for many different reasons. I have experience working with a wide range of issues, including but not limited to anxiety, depression, bereavement, addiction, relationship issues, work-related problems, sexual issues and more. I believe it is important to keep in mind that whatever the initial reason for seeking out therapy, other issues may arise, in which case these too will be given the space they need.
Approach to Therapy & How I Work
I believe firmly that in offering a compassionate, non-judgmental and safe environment each client can learn to trust their own experience and feelings. This provides a solid framework from which healing some of the deepest wounds experienced in life can begin to take place. As a humanistic practitioner I believe in the value and uniqueness of each individual and aim to work with you in finding a more fulfilling way of living.

If you would like to find out more about coming to psychotherapy then please do get in touch. We can arrange an initial session which is an opportunity to get a feel for how we would work together and to ask any questions you may have. This session will last 40 minutes, and payment of £10 will need to be made by bank transfer prior to us meeting. The usual weekly fee is £47.

For more details about my approach and experience please visit my website.
Therapies & Rates
Please note the rates detailed below are there to give you an idea of the therapists standard rates, we strongly advise you contact the therapist for more detailed rates and any offers they may have.
| | | | |
| --- | --- | --- | --- |
| Therapy | Appointment Type | Rate | |
| Psychotherapy | In Person | £47 per 50 minutes | |
Additional Rate Information
Initial 40 minute session £10. I offer a limited number of lower fee places.
Contact Doug
Website