Contact Hugh
Visit Website


Hugh Palmer
, Psychotherapist
in York
Contact Hugh
Website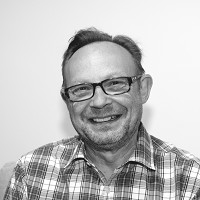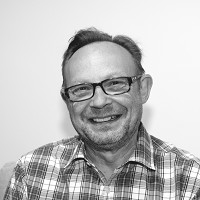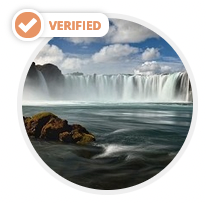 I am a UKCP Registered Systemic Psychotherapist, based in Pocklington, a market town nestled in the Yorkshire Wolds between York and Hull.

I am recognised by BUPA and Aviva as a provider of psychotherapy and have a long track record in both training and providing psychotherapy. I was a lecturer at the University of Leeds from 1994-2000, and after a couple of years working in New Zealand, lectured at the University of Hull from 2003-2012. I recently taught on the Masters in Relationship Therapy for the Relate Institute, and still have a close relationship with Relate, having developed their on-line CPD courses for mental health and bereavement.

I currently work part-time as a Senior Systemic Psychotherapist (Family Therapist) in the NHS, working with children, young people and their families and also provide couples and family therapy privately or through insurers.

I offer private and confidential psychotherapy for individuals, couples and families and supervision and training for professionals and organisations. Please enquire for bespoke training and workshops.
Background & Qualifications
As well as my qualification in family therapy, I am a qualified nurse (RGN & RMN) and teacher (Cert. Ed).

I am registered with the United Kingdom Council for Psychotherapy (UKCP) and a member of the Association of Family Therapy (AFT)

Qualifications

PG CERT Clinical Supervision for CYP-IAPT Programmes 2014
MSc Systemic Family Therapy 2007
Bsc (Hons) Nursing Studies (1st class) 1997
Certificate in Education 1994
Registered Mental Health Nurse 1988
Registered General Nurse 1983

My Specialisms
As a systemic psychotherapist, I work with individuals, couples and families, and abide by the Association of Family Therapy's code of ethics and practice.

I am happy to work with people regardless of their abilities, age, gender, culture and orientation and actively support anti-discriminatory practice.

Individual Therapy

I work with individuals (adults, children and young people) using a systemic orientated collaborative approach, and can help with a range of difficulties, including:

Anxiety and Depression
Severe mental illness (including psychosis, mood disorder)
Phobias
Bereavement and loss
issues related to sexuality
Eating disorders
Trauma
Addiction

Couples Therapy

I taught on the Relate Institute MA in Relationship Therapy, and am currently teaching for the Relate Academy. I have a lot of experience working with couples who are experiencing relationship difficulties, including separation, divorce or working on major differences and decisions impacting upon the relationship.

Family Therapy

Systemic Family Therapy helps people in a close relationship help each other. It enables family members, couples and others who care about each other to express and explore difficult thoughts and emotions safely, to understand each other's experiences and views, appreciate each other's needs, build on strengths and make useful changes in their relationships and their lives. Individuals can find Family Therapy helpful, as an opportunity to reflect on important relationships and find ways forward.
Approach to Therapy & How I Work
In my work, I strive to be:

Inclusive and considerate of the needs of each member of the family and/or other key relationships (systems) in people's lives

Recognise and build on peoples' strengths and relational resources

Work in partnership 'with' families and others, not 'on' them

Sensitive to diverse family forms and relationships, beliefs and cultures

Enable people to talk, together or individually, often about difficult or distressing issues, in ways that respect their experiences, invite engagement and support recovery.
Therapies & Rates
Please note the rates detailed below are there to give you an idea of the therapists standard rates, we strongly advise you contact the therapist for more detailed rates and any offers they may have.
| | | | |
| --- | --- | --- | --- |
| Therapy | Appointment Type | Rate | |
| Psychotherapy | In Person | £80 per 60 minutes | |
| Psychotherapy | Skype/Telephone | £80 per 60 minutes | |
| Counselling | In Person | £80 per 60 minutes | |
| Relationship Therapy | In Person | £80 per 60 minutes | |
Additional Rate Information
I provide a discounted fees for under 18's, students or people experiencing financial difficulties. My fee is the same for individual, couple and family therapy. Please enquire.
Testimonials
Janelle on 02/03/2016
"As I began looking into finding a therapist I was a little apprehensive about the process. After meeting with a few therapists I connected with Hugh. He was very professional and was able to accomodate my schedule and my therapy needs. He was easy to connect with and made me feel safe which helped me to open up in every session. Hugh has helped me come to a better understanding of who I am as a person and why I interact within the world in the ways that I do. He has given me the tools I need in order to proceed through difficult and emotional situations. I would definitely recommend Hugh as a therapist since working with him has impacted my life in more meaningful ways than I could ever express in words. "
The 'T' family on 02/03/2016
"Hugh worked with us as a Family Therapist when a member of our family had been mentally ill. This type of therapy works well, in the way that it helps for all members of the family to be able to discuss problems openly with an unrelated person present, who can then come up with unbiased ideas on solving issues etc. I would recommend Hugh as a great listener! Many thanks Hugh!"
Contact Hugh
Website