Contact Kate
Visit Website
Kate Mcgeever
, Psychotherapist
in London
Contact Kate
Website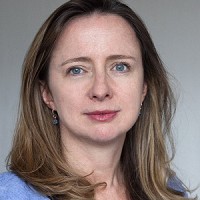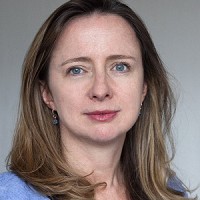 I believe that our life's work is to become who we are.

We live in a busy world in which we often rush from one activity to another without giving ourselves time to reflect or feel. As a result we lose touch with ourselves.

Psychotherapy has helped me know myself better and to live in an authentic, satisfying and resourceful way. I believe we can all benefit from uninterrupted time to focus.
Background & Qualifications
2002 One Year Course in Psychotherapy (Spectrum)
2002 Foundation Course in Counselling Skills (Spectrum)
2003 PAIRS (Spectrum)
2003 Basic Sexuality Course (Spectrum)
2003 Reparenting Intensive (Spectrum)
2004 Post-graduate Course in Psychotherapy (Spectrum)
2005 Childhood Sexual Abuse, Occurrence and Prevention (Spectrum)
2005 Intermediate Sexuality Course (Spectrum)
2006 Advanced Sexuality Course (Spectrum)
2006 Developing Clinical Skills (Spectrum)
2007 Gestalt I, II and III (Spectrum)
2008 Spectrum Training Graduation
2009 Mapping Psychotherapy (Spectrum)
2009 Working with Couples training (Spectrum)
2010 Pesso Boyden System Psychomotor (Al Pesso and Lowijs Perquin)(Accredited)
My Specialisms
Anger management, Bereavement, Low self-esteem, Affairs and betrayals, Family issues, Couples counselling
Approach to Therapy & How I Work
Psychotherapy and Counselling with Kate McGeever MBACP (Accred)

Humanistic psychotherapy involves looking at the whole of the person. The relationship between the therapist and client is fundamental to a positive outcome in this work. I therefore will find ways of working with each individual to suit them. This may involve dealing with unresolved issues from the past, working in the present using Gestalt experiments or formative exercises and PBSP structures.

I have lived and worked in many different countries and am now based in Islington. I am a parent and a step-parent. Before becoming a psychotherapist I worked as a solicitor in the City. I have been working with clients as a humanistic psychotherapist since 2003.
Therapies & Rates
Please note the rates detailed below are there to give you an idea of the therapists standard rates, we strongly advise you contact the therapist for more detailed rates and any offers they may have.
| | | | |
| --- | --- | --- | --- |
| Therapy | Appointment Type | Rate | |
| Psychotherapy | In Person | Please Call | |
| Counselling | In Person | Please Call | |
Contact Kate
Website