Contact Lana
Visit Website
Lana Gerrard-Molle
, Psychotherapist
in Brondesbury
Contact Lana
Website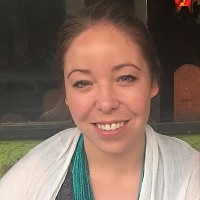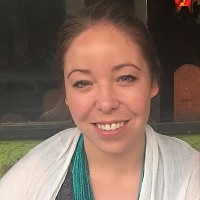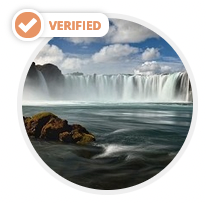 I am a Chartered Counselling Psychologist, registered with the BPS and HCPC. Alongside my private practice I work for the Tavistock and Portman NHS Foundation Trust in the Adult Department. I have been working as a Chartered Counselling Psychologist with young people and adults in various NHS and private settings since completing my Professional Doctorate in Counselling Psychology. I have many years of experience working with individuals suffering from a variety of mental health problems including depression, anxiety, PTSD, and post-natal depression, and, severe and enduring mental illness including psychosis, schizophrenia, bipolar affective disorder and personality disorders
Background & Qualifications
I completed a Professional Doctorate in Counselling Psychology at the University of East London in 2012

I am registered with the Health and Care Professions Council - HCPC - as a Practitioner Psychologist

I am a registered Chartered Psychologist with the British Psychological Society

I have completed training in a number of psychological models including Psychodynamic psychotherapy and Cognitive Behaviour Therapy (CBT), and further specialist training in Mentalisation Based Therapy (MBT), Compassion Focused Therapy (CFT), and Narrative Explosure Therapy (NET)

My Specialisms
I specialise in working with people with personality disorders and early trauma. I also work with an expanse of issues, from day-to-day difficulties and worries to more complex psychological problems including depression; anxiety; post-natal depression and anxiety; and severe and enduring mental illness including psychosis and bipolar affective disorder.



​
Approach to Therapy & How I Work
My therapeutic approach is relational and I believe that it is important for people to maintain satisfying and fulfilling relationships, both with themselves and others, in order to maintain emotional health. I specialise in psychodynamic psychotherapy which has a particular focus on the ways in which our early experiences shape and influence how we relate to ourselves and others. I work collaboratively with clients to build a strong and secure therapeutic relationship and tailor therapy to fit each individual.
Therapies & Rates
Please note the rates detailed below are there to give you an idea of the therapists standard rates, we strongly advise you contact the therapist for more detailed rates and any offers they may have.
| | | | |
| --- | --- | --- | --- |
| Therapy | Appointment Type | Rate | |
| Psychotherapy | In Person | Please Call | |
| Counselling | In Person | Please Call | |
| Relationship Therapy | In Person | Please Call | |
Additional Rate Information
A full face-to-face psychological assessment and consultation is offered during our first meeting. You do not need to commit to an initial meeting when you make contact with me. I am happy to discuss other treatment options and services with you and would aid with any referrals necessary Following our first meeting, if you decide to engage in therapy with me, sessions are offered at least once weekly and last for 50 minutes. Together we will collaboratively build a shared understanding of your difficulties and agree goals you would like to work towards or changes that you would like to make. Fees for ongoing psychotherapy are negotiable and we would discuss this together. Please contact me to discuss further.
Contact Lana
Website