Contact Linda
Visit Website



Linda Bishopp
, Psychotherapist
in Ashford
Contact Linda
Website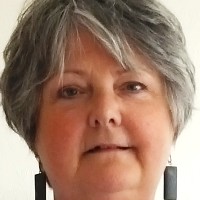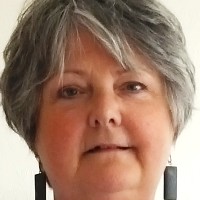 My focus is on you and what you bring to therapy. The initial session is to explore and understand what you would like us to work on together and for you to decide if you would like to work with me; and for me to see if I am the best therapist for you. Once we are working together you will have plenty of opportunities to discuss how things are going for you, whether you are starting to feel better about yourself, and if you wish to continue.

Working as a counsellor, psychotherapist, healer and Reiki Master, and I also do Thought Field Therapy, and I will combine these therapies to suit you, means I work holistically. Every part of you is included in therapy - mental, physical, emotional and spiritual. I prefer to work together with you to find where you fit in your life; whether you need to change it; to more deeply understand yourself and how you really are. Working in this way tends to resolve presenting symptoms and give deeper understanding of what caused problems/symptoms in the first place.

I believe we do contain everything we need to know - whether we carry that consciously or unconsciously. When we get in touch with both conscious and unconscious motives and how they manifest as behaviours are we able to be our true selves.

I offer Jungian psychotherapy, counselling, Thought Field Therapy, spiritual healing and Reiki* from my practices in Ashford, Canterbury and Dartford in Kent. For further information please see my website www.lindabishopp.co.uk.



Background & Qualifications
I have an MA in Psychotherapy and Healing and a Level 4 Integrative Diploma in Counselling. I have worked in several agencies counselling people bereaved and dying, taking referrals from the local psychological services, including people feeling suicidal, people who have been sexually and violently abused, including rape, people with eating disorders, anxiety, depression, suffering domestic violence, people with anger management problems and relationship problems and more.

I have been a healer for 30 years and experienced in working with people with physical illness and mental pain, and those seeking meaning in life and asking spiritual questions. I am National Federation of Spiritual Healers trained.

I am a Registered Member of the British Association for Counselling & Psychotherapy, a member of the Complementary Therapy Association, and the Healing Foundation. I am have an Advanced DBS check.
My Specialisms
I'm experienced in working with trauma (mostly development trauma and cPTSD), anxiety, depression, abuse of all kinds, bereavement, loss, confidence issues, relationship issues, betrayals/affairs, family issues, stress, anger management, healing, personal development, low self esteem/confidence, spirituality, uncertainty, long term unemployment, domestic abuse, sexual abuse, physical abuse, work related issues, personal growth, suicidal thoughts, implementing change, general counselling/psychotherapy - that may sound vague, but often what someone initially presents with changes as they progress and deeper issues may surface that the client was initially unaware they needed to look at.
Approach to Therapy & How I Work
I work in a very Jungian way - that encompasses all and any elements of a person: emotional, psychological, mental, physical and spiritual. That means really that I am happy for people to explore and ask questions about themselves across all of these areas in therapy - that's a rare opportunity that doesn't often happen in general conversation! The Integrative Counselling qualification covered many other approaches to counselling and I will utilise any and all of my skills to support clients in their growth.
Therapies & Rates
Please note the rates detailed below are there to give you an idea of the therapists standard rates, we strongly advise you contact the therapist for more detailed rates and any offers they may have.
| | | | |
| --- | --- | --- | --- |
| Therapy | Appointment Type | Rate | |
| Psychotherapy | In Person | £70 per 50 minutes | |
| Psychotherapy | Skype/Telephone | £70 per 50 minutes | |
| Reiki | In Person | £50 per 50 minutes | |
| Reiki | Skype/Telephone | £50 per 50 minutes | |
| Counselling | In Person | £70 per 50 minutes | |
| Counselling | Skype/Telephone | £70 per 50 minutes | |
| Thought Field Therapy | In Person | £70 per 50 minutes | |
| Thought Field Therapy | Skype/Telephone | £70 per 50 minutes | |
| Healing | In Person | £50 per 50 minutes | |
| Healing | Skype/Telephone | £50 per 50 minutes | |
Additional Rate Information
I often combine several therapies in one session, according to what is appropriate to your need - this can mean sessions take longer than an hour and are charged accordingly. Please contact me about rates for paying for several sessions up front, or see my website www.lindabishopp.co.uk.
Contact Linda
Website