Contact Ondine
Visit Website

Ondine Smulders
, Psychotherapist
in London
Contact Ondine
Website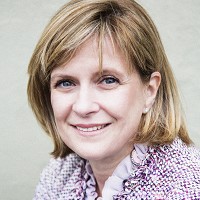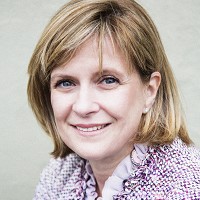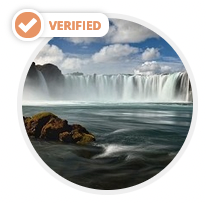 Hello, I am Ondine and I am an existential psychotherapist.
If you are reading this, perhaps you are feeling overwhelmed by life or dealing with a crisis? Perhaps you have lost your sense of direction or feel stuck and simply want to talk to someone? Maybe you need to make a difficult decision that will affect your future and want another perspective? Whether you are feeling down and unable to function, experiencing stress, long term illness or problems at work, I am here to help you.

I can offer you a safe place where your story will be heard in an attentive and respectful way.In therapy, my focus will be entirely on your life and how you are in this world. Together we can clarify what really matters to you and discover meaning in the issues you encounter. I will support you as you make sense of your experiences and create different possibilities for yourself. This process can create space for change and may help you gain a broader perspective on your life and some insight into yourself. It may enable you to work out what to do to reach your aspirations, to explore new options and make different choices, and to cope better with life's challenges, both today and in the future.

I am able work in English, Dutch, Spanish and French.
Background & Qualifications
Qualifications:
Postgraduate Diploma (PgDip) in Integrative Psychotherapy and Counselling Psychology, Regent's University, London
Advanced Diploma in Existential Psychotherapy, Regent's University, London
Certificate in group work, Gestalt Centre, London

Background:
Following my own experience in therapy, I decided to leave the world of investment banking and publishing to become a fully qualified existential psychotherapist.
I have worked as an existential psychotherapist since 2012, providing both long-term and short-term individual and group psychotherapy. I worked in the NHS, at Mind and at the Woman's Trust. Currently I work in private practice in Harley Street and the City and as a counsellor at Breast Cancer Haven.
I am a member of the UK Council for Psychotherapy (UKCP) and the Society for Existential Analysis (SEA).
My Specialisms
I work with depression, long-term illness, loss & bereavement, and relationship problems.
I am interested in employment issues and in the impact of competitive and high-pressure work environments on people.
I also work with cultural and identity issues (including Brexit anxiety), and life transitions (including divorce, menopause/andropause and retirement/aging).
Approach to Therapy & How I Work
Existential psychotherapy and counselling involves paying attention to, and reflecting on your viewpoints and potential. It can help you make sense of your experiences and open up to new possibilities and choices. As an existential analyst I will aim to:
Pay attention to what you say and how you say it;
Emphasise description and reflection rather than interpretation;
Sit with you without judgement;
Use our therapist-client relationship to understand how you relate to yourself, others and the world;
Help you reveal that what may be concealed;
Look at what is there rather than what we would like to be there;
Stay open to any possibility;
Avoid set agendas or planned outcomes;
Make use of philosophical concepts to frame my work.
Therapies & Rates
Please note the rates detailed below are there to give you an idea of the therapists standard rates, we strongly advise you contact the therapist for more detailed rates and any offers they may have.
| | | | |
| --- | --- | --- | --- |
| Therapy | Appointment Type | Rate | |
| Psychotherapy | In Person | Please Call | |
| Counselling | In Person | Please Call | |
Additional Rate Information
My rates are £85-100/session in The City and £100-120/session in Harley Street. The higher rate applies to sessions from 5pm.
Contact Ondine
Website