Contact Sadat
Sadat Malik
, Psychotherapist
in London
Contact Sadat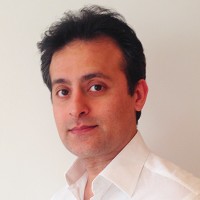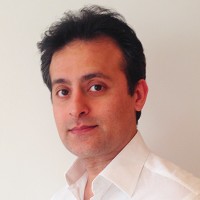 I am a qualified, UKCP accredited, Integrative Psychotherapist working in Central London.

I work with a wide range of issues, specialising in depression, low self-esteem, co-dependency and relationship issues, be it with a significant other, family members, socially or at work. I have a particular interest in working with addictions, developmental trauma and eating disorders.

Drawing on my extensive experience of the corporate environment I can offer specific support for professionals (especially young) suffering from stress, anxiety, and loss of purpose. I also work closely with adult survivors of difficult childhoods, especially people who are coming to terms with various forms of abuse or neglect (be it physical, emotional or sexual).
Background & Qualifications
I am a former City professional and graduate from the University of Cambridge, with a UKCP accredited Post-Graduate Diploma in Integrative Psychotherapy. In addition to my private practice I have experience working with a diverse range of people for both the NHS (as a counsellor and clinical team leader) and in a voluntary setting for the Maytree Suicide Respite Centre, Islington Victim Support, and for the Caravan, a drop-in service based in the heart of Piccadilly.

I also run my own weekend workshops offering a deeper taste of mindfulness practices, creatively combined with group psychotherapy, poetry and music. And for over 5 years I have facilitated weekly meditation and poetry groups.
My Specialisms
My specialisms include:

Depression
Anxiety
Relationship Issues
Self-Esteem
Codependence
Addictions
Trauma
Eating Disorders
Work-Related Issues
Meaning & Purpose
Family Issues
Abuse & Neglect
Approach to Therapy & How I Work
I am an Integrative Psychotherapist which means I combine different counselling and therapeutic approaches, including psychodynamic, CBT, humanistic, and transpersonal, as needed to meet the specific needs and issues that you want to explore.

My approach also draws on a strong foundation in mindfulness practice. Mindfulness based therapies such as MBCT and MBSR have been proven by researchers at Oxford to significantly reduce stress, anxiety, depression and other emotional issues.

Combining the different modalities in which I have trained means that I offer an approach to therapy that is uniquely tailored to suit you and the challenges you face.
Therapies & Rates
Please note the rates detailed below are there to give you an idea of the therapists standard rates, we strongly advise you contact the therapist for more detailed rates and any offers they may have.
| | | | |
| --- | --- | --- | --- |
| Therapy | Appointment Type | Rate | |
| Psychotherapy | In Person | £60 per 50 minutes | |
Additional Rate Information
If you have private health insurance, you may be able to fund some or all of your sessions through your health insurance policy. I am recognised as a psychological healthcare practitioner with a number of private medical insurers, including: Aviva Cigna PruHealth Standard Life (now owned by PruHealth) VitalityHealth WPA Healix Health Services My fee for private healthcare is £70 per session (£10 more than my standard fee to cover additional administration costs).
Contact Sadat