Contact Bea
Bea Somer
, Reflexologist
in Woking
Contact Bea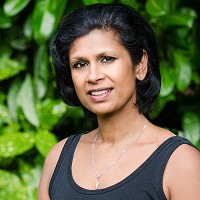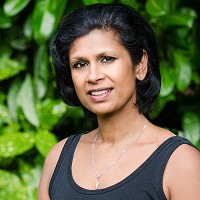 Bea graduated from Raworth International College (accredited by the Int. Sports Massage Association) in Dorking.
Experience and further training gained over the succeeding years has led her down the road of variety Holistic treatments and qualifying as Stott Pilates instructor. She specializes in Sports iI frequently take part in spinning, Yoga and Pilates classes and understand the effects that regular exercise has on your muscles and how much of a difference massage therapy can make to your training and recovery and general wellbeing.

As a qualified Pilates Instructor I can also prescribe exercises to improve posture. This combined with my ability to assess, provide massage treatments for, and advise on preventative measures, enables me to offer a complete solution to remedy your posture-related injuries and muscle tightness.njuries and Back, Neck and Shoulder tension and discomfort due to today's life style and stress. Treatments can be offered for acute injuries and discomfort but also for prevention.
Background & Qualifications
I qualified in Sports Therapy over 10 years ago. Since then, I have completed further training and gained experience in a variety of different holistic treatments. I specialise in treating sports injuries and posture related discomfort as well as back, neck and shoulder massage with or without hot stones.

Treatments: Sports & Remedial massage
 Deep Tissue Massage
 Swedish & Holistic massage
 Aromatherapy
 Relaxation or Tension relief
 Indian Head
 Reflexology
 Hot Stones therapy
 Thai massage
 Nutrition advise/weight management
 Pilates 1 to 1 sessions
 Gift vouchers available
 Pregnancy massage


My Specialisms
My unique Remedial Deep Tissue Therapy combined with Hot Stones Massage can dramatically reduce muscle tenderness & tension and, by increasing blood circulation to the affected area, assists the body's natural healing process. This treatment can be beneficial for everyone and all age groups. Not only does Massage Therapy relieve the discomfort of muscle tension and leave you feeling relaxed and stress-free, it also plays an important role in the treatment & prevention of injuries.

As a Pilates Instructor i like to take the time to explain about the core muscles and how to contract core and Pelvic floor as its very important to engage to correct muscles be in alignment when practising Pilates.
Small Pilates classes a few minutes from Woking Station with free parking
Approach to Therapy & How I Work
• Dramatically reducing muscle tension, pain and discomfort.
• Each treatment is tailor made to the needs of the client
• General injury recovery, whether it is stress, work/posture related or injury from leisure or sport.
• Improve body alignment
• Strengthening the postural muscles while achieving optimal functional fitness.

Therapies & Rates
Please note the rates detailed below are there to give you an idea of the therapists standard rates, we strongly advise you contact the therapist for more detailed rates and any offers they may have.
| | | | |
| --- | --- | --- | --- |
| Therapy | Appointment Type | Rate | |
| Aromatherapy | In Person | £50 per 60 minutes | |
| Massage Therapy | In Person | £50 per 60 minutes | |
| Reflexology | In Person | £45 per 45 minutes | |
Testimonials
graham wilson on 10/02/2015
"Bea has treated me on a regular basis for lower back related problems for over 8 years.
I suffer in this area from time to time which I put down to long hours at the office computer, social running and games of golf!
Bea always sorts it out over a series of treatments involving deep tissue massage and exercises which she expertly instructs me to undertake between appointments.
This has always put me right.
Bea is extremely professional, yet very friendly and cheerful. She will often see me at the end of the working day, which is very helpful, or during a lunch hour. She makes the whole experience most pleasant and I have no hesitation in recommending her highly effective and diligent skills to others with similar issues."
Robin - Project Manager on 10/02/2015
"Bea has been providing massage therapy and exercise advice for me over many years. Treatment from Bea has greatly helped manage issues resulting from compensation for a ruptured Achilles, the effects of being largely immobile at a computer for work, to managing life's little knocks and sprains. Treatment aftercare is expertly handled through simple exercise advice. Arranging an appointment with Bea is easy to do over text and she will fit around my schedule. Bea is an expert, professional, friendly and her great attitude goes a long way to make things seem better before the treatment even starts. I wholeheartedly recommend the effective treatment that Bea provides."
Alex Spanczak on 10/02/2015
"I have been a repeat client of Bea's for many years now and am very happy that I found her.

My main issue is hypermobility that causes an increased strain on my muscles, particularly in the shoulder and hip areas. Unfortunately I am unable to stretch many of these areas adequately and require Deep Tissue Massage (DTM). Prior to finding Bea, I had a number of bad experiences from practitioners promising DTM, resulting in treatments that were either ineffective or left me with bruises! Using a combination of hot stones and brute strength, Bea is by far the best massage practitioner I have ever used.

Along with her excellent massage treatments, I have also tried Bea's Pilates classes and can highly recommend her as a patient and enthusiastic teacher. My core strength and posture have definitely improved."
Greg Devine on 10/02/2015
"Hi, this is my review about Bea.
She has been kind enough to see me for over ten years. Bea helps me manage the long standing disc problems I have in my lower back, with deep tissue massage.
Arranging an appointment with Bae is easily done by text. I typically have appointments on weekday evenings after work, which is very convenient for me. But Bae also works during the day and at other times.
I have stayed with Bae because I think Bae is a very likeable person. And because she is very good at what she does. For these reasons I am happy to recommend her to others."
Shona Griffiths on 16/02/2015
"Bea is a lovely teacher, warm, enthusiastic and patient! My back problems no longer exist thanks to the gentle exercises she has shown me how to do correctly, and my overall flexibility has improved greatly, something I notice at 51 years old!. I'd encourage anyone who wants to enjoy similar suppleness to come to a class and see for themselves."
Contact Bea