Contact Nicola
Visit Website



Nicola Stewart
, Reflexologist
in Cheshire
Contact Nicola
Website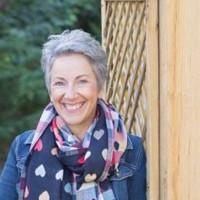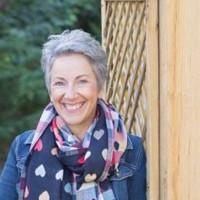 Nicola Jane Stewart CRM5 MAR ARR PRM
Empowering you to take control of your Health and Wellbeing
I offer treatments which are tailored to individual needs by incorporating an in-depth consultation and investigatory session into our first session.
This information is used to create a bespoke treatment plan which is reviewed on a regular basis to ensure the treatments meet your needs.
During the sessions I look at you the person and your current situation; whether it is your diet, exercise routine or perhaps your job or home life, and take these into consideration when preparing your treatment plan.
I am passionate about working with my clients as a team to help promote better health and well being. An essential part of the sessions is to show clients some personal help techniques that are specific to their needs; this can be very beneficial to follow through until the following session.
Background & Qualifications
I trained with the Contemporary Reflexology College, based in Manchester achieving a Level 5 Diploma in Practitioner Reflexology 2016

I have also completed specialist training in:
Enhancing Fertility and Maternity Care
Adapting Reflexology for Cancer and Palliative Care
Reflexology for Lymphatic Drainage
Facial Reflexology 2017
Advanced Facial Reflexology 2017
Reproductive Reflexology - 2016 / 2017 Supporting couples through a natural conception and supporting couples through the IVF process
Adapted Reflex Therapy (Adrx) - 2017 Designed for Back pain and Whip lash injury
Limbic Reflexology (April 2019)
Reiki Level 1 - 2017
Reiki Level 2 - 2017
Reiki Level 3 - (March 2019)
My Specialisms
Reflexology and Reiki
Approach to Therapy & How I Work
We are waiting for the therapist to complete this information.
Therapies & Rates
Please note the rates detailed below are there to give you an idea of the therapists standard rates, we strongly advise you contact the therapist for more detailed rates and any offers they may have.
| | | | |
| --- | --- | --- | --- |
| Therapy | Appointment Type | Rate | |
| Reflexology | In Person | £39 per 60 minutes | |
| Reiki | In Person | £39 per 60 minutes | |
Contact Nicola
Website