Contact Rosie
Visit Website

Rosie Langdale-King
, Indian Head Massage, Reflexologist, Regression Therapist, Reiki
- Tunbridge Wells
Contact Rosie
Website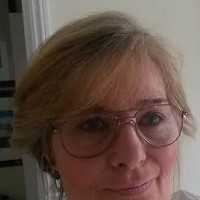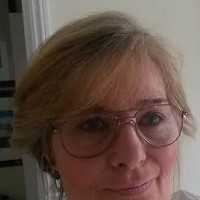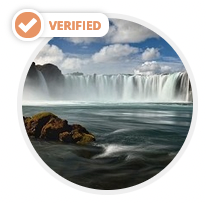 I have been a therapist for over 20 years; using Reflexology; and various modalities of healing during those twenty years.] as well as Indian Head Massage. I started working with spiritual healing, then graduated to Reiki becoming a Reiki Master-Teacher; Reconnective healing, and finally in 2017, I 'post graduated' to Angelic Reiki which, for me to date, is the most powerful of energetic therapies that I have experienced and totally the most 'loving'. I also have been a Reflexologist, doing vertical reflexology and a trainer of Practitioners [Reiki therapists & Reflexology Practitioners].

I am a Mother of a grown-up son and in my spare time, I paint, [watercolours and acrylics]. Please see my art on Etsy.com shop [DesignVibrationsArt]. I write as well. - or anyway, I am attempting to .............. taking creative writing courses.

Please check out my website for further information about myself and my therapies. See www.lightvibrations.co.uk


Background & Qualifications
I have Certificates in the following:
1] Usui Reiki Master-Teacher
2] Reconnective Healing
3] The Reconnection
4] Angelic Reiki 1 and 2
5] Reflexology
6] Vertical Reflexology
7] Indian Head Massage
8] Past Life Energetics therapy

I am a Balens insured therapist and a member of the Association of Reflexologists and UK Reiki Federation.
My Specialisms
A large part of my therapy career has been spent working as a practitioner in mental health, using the therapies to alleviate anxiety, depression and stress. I have also been involved in fertility reflexology and worked with clients suffering neurological conditions, such as motor neurone disease [ALS] Parkinson's, and Huntingdons.

I have trained many students over 17 years in Practitioner Reflexology, Reiki One [First Degree] and Reiki Two [Practitioner] at adult education colleges in West London and privately doing that time. I derive so much joy from watching students blossom in confidence as they learn their craft well, and the power of the therapies they have chosen to learn.

It was my privilege to work for three years as a volunteer therapist at the Hospice in the Weald, working with individual suffering life limiting and terminal conditions.


Approach to Therapy & How I Work
I am a mobile therapist, which means that I come to you in your home with my relaxator, which I set up in the room of your choice, to bring you the most wonderfully relaxing therapy of your choice.

If you are well, without major health issues, I can combine treatments for a more comprehensive 'chill out', but if you have health problems, I may give you more frequent treatments, but shorter ones so that I don't over stress your immune system. To determine this, I take a full medical consultation, of your past health issues or operations. This is not to be intrusive, but to determine the best way to proceed and the best therapy for you and your needs [All details given are confidential and remain so]. Normally, once a treatment programme has been agreed - some people only want one treatment, some require more, but normally you would review progress after six treatments to decide whether treatment is having an effect, or whether another treatment might be more appropriate for you. But of course, after each treatment I enquire whether there have been changes for you since the previous one.

I do not charge extra for travel within a 15-mile radius of Tunbridge Wells, but a small £5.00 charge will be made outside this distance.

My aim is always towards 'best' practice to give you a truly wonderful, therapeutic experience but to make

For safety purposes I only see men who are recommended to me or known to me.

If you want to use my services, but have questions please do not hesitate to email me or call me on my mobile and I will be happy to put to rest any concerns you may have.




Therapies & Rates
Please note the rates detailed below are there to give you an idea of the therapists standard rates, we strongly advise you contact the therapist for more detailed rates and any offers they may have.
| | | | |
| --- | --- | --- | --- |
| Therapy | Appointment Type | Rate | |
| Reflexology | In Person | £50 per 90 minutes | |
| Reiki | In Person | £50 per 90 minutes | |
| Indian Head Massage | In Person | £25 per 30 minutes | |
| Regression Therapy | In Person | Please Call | |
Additional Rate Information
I have payment terms so that if you buy treatments in advance, you get free treatments so that this brings down the hourly rate for you, so please call me for this option. . The Past Life Therapy is over a three hour treatment, and I need to speak to you to obtain further information before I can quote you as it id time dependent I offer individuals on benefit a discount on the above prices, but I do need to see proof of benefit. Additionally, I am offering introductory rates of £10.00 discount for new clients - open until March 2018.
Contact Rosie
Website