Contact Toni
Visit Website


Toni Dundas
, Reflexologist
in Surrey
Contact Toni
Website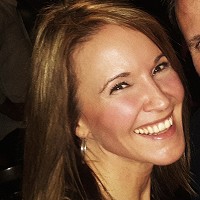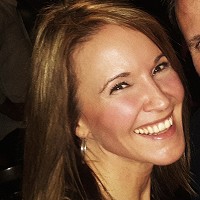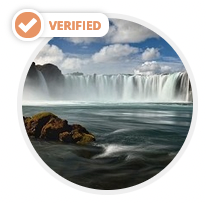 I am a fully qualified reflexologist based in East Molesey, Surrey. I am fully insured and a member of the Association of Reflexologists. The membership and training are recognised to the highest of standards. I am also a fully qualified Maternity Reflexologist having trained with the Sally Earlam, the Association of Reflexologists' Maternity Specialist.
I work with my intuitive skills to seek out imbalances in the body, thereby aiming to bring the mind, body and spirit back into balance. The therapy room is a peaceful and tranquil environment to give you the special 'time out' that you need, or you can choose the comfort of your own home.



Background & Qualifications
Reflexology Diploma Level 3 - Distinction
Anatomy & Physiology Diploma Level 3 - Distinction
Maternity Reflexology
Reiki 1 qualification


My Specialisms
I provide reflexology for all ages and stages of life, pregnancy, babies, toddlers, and the elderly.

Approach to Therapy & How I Work
I find great joy in treating my clients... especially when they leave feeling like they are walking on air :) . I will always make sure they are feel very comfortable and taken care of. A full reflexology treatment takes 50-60 minutes, depending on the complexity of the presenting condition/s and what I find as the treatment progresses.
Always allow 1 hour 45 minutes for your first consultation and treatment and 1 hour 15 minutes for subsequent appointments.

Therapies & Rates
Please note the rates detailed below are there to give you an idea of the therapists standard rates, we strongly advise you contact the therapist for more detailed rates and any offers they may have.
| | | | |
| --- | --- | --- | --- |
| Therapy | Appointment Type | Rate | |
| Reflexology | In Person | £40 per 60 minutes | |
Additional Rate Information
First Treatment and Consultation £45 Subsequent treatments - £40 Home visits £45 within a 3 mile radius £50 evening mobile appointments
Testimonials
Zoe on 28/03/2018
"I had a course of treatments and can honestly say it made a huge difference. Toni is dedicated and utterly professional. Her treatments are so relaxing that I often found myself sound asleep halfway through. I have no hesitation in highly recommending her."
Julia Grobler on 03/04/2018
"I recently finished my course of reflexology treatments with Toni to treat a variety of symptoms including stress, insomnia and anxiety. From the first treatment Toni gave me I started to notice a huge difference in how I was feeling, and when confronted with a stressful or difficult situation I unknowingly became able to deal with it. I work in London for a finance company and the pace and intensity of it has created a number of issues with my sleep and managing my stress levels. These symptoms were alleviated during the course of the treatments I received from Toni. I was recommended to see a reflexologist by a homeopath I saw some time ago who advised of it's benefits with symptoms like mine - it wasn't something I had thought of doing before but I am now totally converted. Toni is lovely, warm, and the moment you are there you feel relaxed. She instantly puts you at ease and is highly professional, and even though I am very ticklish I was so relaxed I barely flinched! I highly recommend Toni and feel comforted by the fact I will go back and be treated successfully in the future when I need a boost! Thank you so much Toni for getting me back on track :)"
Sonia on 03/04/2018
"I've had reflexology before but Toni is so much more. She loves what she does, is dedicated to it and it shows. It's the most amazing I've ever experienced. Deep release, great to let go and Toni is always spot on at picking things up. Our bodies talk to our feet and Toni speaks this language and heals on a whole new level. I can't live without her treatments now. The best reflexologist! "
Contact Toni
Website