Contact Alison
Visit Website


Alison Lowther
, Colour Therapist, Counsellor, Healer, Indian Head Massage, Meditation, Reiki
- Musselburgh
Contact Alison
Website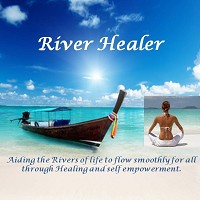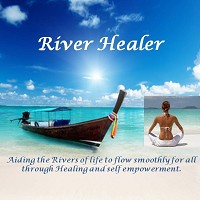 My name is Alison Lowther and I have been studying holistic healing for 20 years, and practising professionally in my own business since September 2008. I have had an interest in alternative healing most of my life, particularly in energy healing, and I enjoy reading and researching various methods of healing and outcomes. I have a lifelong interest in the crystals and love working with them, using them regularly to strengthen Healings. I believe strongly in the power of positive thinking, the Law of Attraction, and energy healing, and have an active interest in Quantum Physics and Metaphysics. I work with the belief that all dis ease or imbalance has an underlying metaphysical 'cause'. I am a fully certified Reiki Master Practitioner and Teacher.

I have worked with the Tarot all my life and am continually developing my psychic and spiritual awareness. In addition to offering Tarot Readings by e mail and in person I work for a well reputed Psychic / Tarot phoneline. I offer Tarot workshops and participant leave me after one morning, feeling confident in undertaking a short 3 card reading!

In my professional career, I had extensive experience working with addiction and with mental ill health for 25 years. Consequently I have special interest in the efficacy of holistic therapies and self empowerment in treating addiction and mental ill health. I have witnessed positive results in treating these issues with Reiki. Reiki promotes a positive outlook and is particularly effective in enabling the release of negative habitual patterns. It is also a truly wonderful method of healing for physical health issues and excellent for relieving pain, alleviating stress and boosting the immune system.

I have been working with Reiki energy for eight years, and the power of this energy never fails to amaze me and is always with me. I have seen some amazing results and every healing is so different. I am continually working on and developing my psychic and spiritual awareness and am constantly amazed at the wonderful experiences I have. I am a master practitioner and teacher.

I also teach Meditation and hold classes in the evening.

I have also had the great privileges of attending two Intensive Healing Seminars with Martin Brofman, where I learned more about the Body Mirror System of Healing (BMS) which Martin developed, having used the techniques involved himself to successfully overcome terminal cancer. I use the concepts of BMS alongside Reiki Healing thus enabling the recipient to gain insight as to the metaphysical contributors to their dis-ease.

I enjoy enabling people to recognise their truth and their potential in life. I believe that we create our own reality and each and every one of us has the ability to live the life of our dreams.

I am fully qualified and certificated in all of the Healing techniques I use.
Background & Qualifications
Cetificated and Attuned Reiki Master Practitioner and Teacher
Diploma in Indian Head Massage
Diploma in Traditional Thai Foot Massage
Diploma in Colour Therapy
Diploma in Professional Relaxation Therapy
Diploma in Anatomy and Physiology
Diploma in Drug and Alcohol Counselling
Professionally certified in the Body Mirror System of Healing

My Specialisms
Reiki Healing
Reiki Teaching and attunement to master levels
Psychic Tarot Reading and Tarot Parties
Meditation
Indian Head Massage
Traditional Thai Foot Massage
Drug and Alcohol Counselling
Colour Healing
Workshops - Tarot Reading, psychic development etc
Space Clearing
Pet Healing
Distant Healing
Body Mirror System of Healing
Approach to Therapy & How I Work
As an energy healer, I work with the idea that all illness and dis-ease stems from tension. And tension arises whenever we are unhappy resulting in stress. Healing will enable people to gain an insight and awareness of what it is in their everyday lives that is creating the tension which has resulted in the dis-ease as discussed above. When you come to me for a Healing your consultation will include discussion around the underlying cause of any pain or illness from this perspective. This will then empower you to change your situation, or how you deal with that situation, in order to alleviate any further tension thus reducing the chance of the health issue recurring. During the healing itself all tension blockages are removed and cleared. Hence when this is done alongside the awareness of the cause of the tension then you are less likely to experience any recurrence. As a colour therapist I also compliment my healings with the use of colour and crystals, making for a powerful and effective healing experience.
Therapies & Rates
Please note the rates detailed below are there to give you an idea of the therapists standard rates, we strongly advise you contact the therapist for more detailed rates and any offers they may have.
| | | | |
| --- | --- | --- | --- |
| Therapy | Appointment Type | Rate | |
| Reiki | In Person | £40 per 60 minutes | |
| Counselling | In Person | £40 per 60 minutes | |
| Colour Therapy | In Person | Please Call | |
| Indian Head Massage | In Person | £30 per 45 minutes | |
| Meditation | In Person | Please Call | |
| Healing | In Person | £40 per 60 minutes | |
Additional Rate Information
If you are unwaged and in receipt of benefits or pension, I offer half normal price on all healing between 9.30am and 4.30pm on a Thursday Reki Distance Healing ~ £20 Meditation - Wednesday at 7.15pm. This is a small group limited to 7 places so if you would like to come along please contact me to check availability. £5 each session. Tarot Reading - a full 15 card romany spread for £20 - 30 minutes. 6 card spread £10 - 15 minutes. If you live too far away to come for a reading you can get one by email - 3 cards £5 or 5 cards plus insights for £10. Tarot Parties - minimum of 5 people required. £10 per person for a 15 minute reading and a free reading for the host.
Contact Alison
Website