Contact Anna
Visit Website



Anna Collins
, Reiki Practitioner
in London
Contact Anna
Website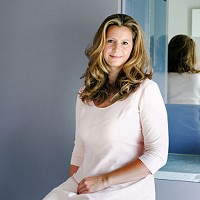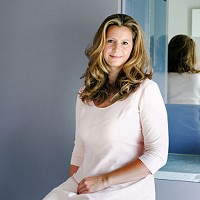 Anna is an Advanced Practitioner of Structural Integration and works at several locations within central London. Having been a ski instructor, a competitive athlete (golf and tennis), and also a modern-day slave to high-net-worth-individuals, Anna truly has tested the plasticity of both her body and mind - and suffered the consequences. Happily, she found Structural Integration ('Rolfing'), which gave such dramatic improvements that she decided to switch careers entirely and enlighten others as to the positive effects of a balanced being.
Background & Qualifications
Anna completed her training at the Guild of Structural Integration in Boulder, Colorado, and also in Kauai, Hawaii. She learned directly from Dr Rolf's first students (Emmett Hutchins and Neal Powers), both of whom are well into 'retirement' but continue to teach for the love of the work. To understand why she trekked all that way to go to school, here is a snippet of Rolfing history: Emmett was the only one Dr Rolf allowed to work on her during her final days, and indeed was the first one she entrusted to teach her 'recipe' to others. It is a privilege to have worked alongside such gentlemen, who are still so modest and humble about their incredible achievements.

Prior to this, Anna graduated from the University of St Andrews (BSc hons) Biology with French, and has lived and worked globally in various guises: as a ski instructor, event manager, private PA / executive EA, and general Girl Friday. She is happy to travel if you want your ten series somewhere hot and sunny or cold and snowy!
My Specialisms
I LOVE this work! I am super passionate about it, as it completely transformed my life - and I want it to do the same for you too. My clients have varied from teenagers to mid-80s, students to CEOs, Olympic athletes to a former Prime Minister's family, stay-at-home-mums to desk-bound-hounds; everyone can benefit from the work, whether you're in pain or simply are curious to see how a more organised structure can help you function better in life.

Whilst the majority of people come to see me for physical complaints, this work can also affect your mental, emotional and spiritual well-being too. Some clients do visit me for these reasons; others become aware of the changes as we progress through the series. I am always available between sessions, if you ever need to discuss anything that comes up.

If you would like to read what some of my previous clients have had to say about their experience, please visit the 'love notes' section of my website, thepolishedonion.com.
Approach to Therapy & How I Work
Structural Integration is fairly unique. It works over the whole body over a series of sessions to unravel the kinks, lumps and bumps that life throws at us. Ideally, it is a basic series of ten sessions, but I do realise that can sound a bit scary initially. So I tend to suggest coming in to try the first one, then, if you like it, do sessions 2&3 - this is like a 'mini-series', and will give you a good feel for what lies ahead. Most people know at this point whether the work is effective for them or not. Once someone starts session 4, I do ask for verbal commitment that you will see the series through to the end. Once that is done, a period of rest is a good idea to allow the body to assimilate all the changes made and to let you enjoy your new body. After that, we can do 'top-up' sessions or a 'mini-series' of 3, as and when you feel you need it.

Should you have any questions, please do give me a ring or send a message via the contact form. I look forward to hearing from you.
Therapies & Rates
Please note the rates detailed below are there to give you an idea of the therapists standard rates, we strongly advise you contact the therapist for more detailed rates and any offers they may have.
| | | | |
| --- | --- | --- | --- |
| Therapy | Appointment Type | Rate | |
| Reiki | In Person | Please Call | |
| Structural Integration | In Person | Please Call | |
| Rolfing | In Person | Please Call | |
| Healing | In Person | Please Call | |
Additional Rate Information
Rates and times vary by location. If you email your request, please state your preferred choice, so that I can send you the relevant duration and pricing information, along with the current availability for that centre. It would also be helpful if you could include your telephone number, to avoid potential email tennis. I look forward to hearing from you! With thanks, Anna.
Contact Anna
Website