Contact Robyn
Visit Website


Robyn Harris
, Reiki Practitioner
in Abergavenny
Contact Robyn
Website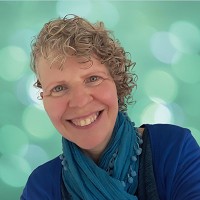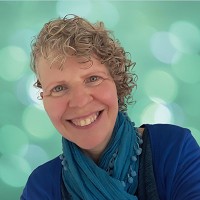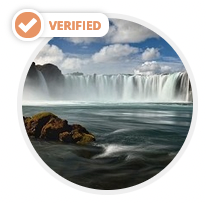 My passion is working with people who are suffering from stress, overwhelm and chronic health conditions to explore ways in which they can create greater wellbeing, balance and joy in their lives through connection with nature and animals.

Background & Qualifications
I have qualified in:
- healing (through The Healing Trust)
- healing with animals (through the Healing Animals Organisation - HAO)
- healing with equines (again through HAO)
- Reiki (to Level II)

I am a qualified MetaHealth practitioner which enables me to use a very accurate means of uncovering the root cause of a dis-ease in order to address it directly.
I am also an Emotional Freedom Techniques (EFT) practitioner, which is one of the ways that I can then help people to release the issue(s) that have lead to dis-ease.
In addition I have done some studies in Nutrition as I am passionate about supporting greater health and wellbeing through what we choose to put into our bodies.

Other techniques that I draw upon in my practice include The Trust Technique, TTouch and Kinesiology.
My Specialisms
I specialise in supporting people who are experiencing:

- stress and overwhelm
- discomfort or struggle of some kind
- bereavement and loss
- chronic health conditions

I also work with people and their animals, particularly horses.
Approach to Therapy & How I Work
My work centres around energy and Nature, using these to create greater harmony, balance and flow.

When we can connect with that still point within, it allows our bodies to heal themselves, re-establishing the body's wellbeing.


Therapies & Rates
Please note the rates detailed below are there to give you an idea of the therapists standard rates, we strongly advise you contact the therapist for more detailed rates and any offers they may have.
| | | | |
| --- | --- | --- | --- |
| Therapy | Appointment Type | Rate | |
| Reiki | In Person | £30 per 60 minutes | |
| Emotional Freedom Technique | In Person | £45 per 60 minutes | |
Additional Rate Information
I offer bespoke packages, tailored to the individual and their particular situation. Please contact me if you would like to discuss costs. I also offer a tool, called META-Health, which works to uncover the underlying root of a dis-ease so that this can be addressed directly making any subsequent therapy more targeted so that it can be more effective. Contact me if you would like to know more.
Contact Robyn
Website