Contact Sara
Visit Website

Sara Lyndley
, Reiki Practitioner
in Dorchester
Contact Sara
Website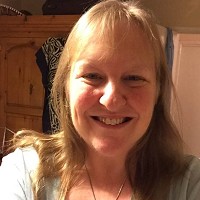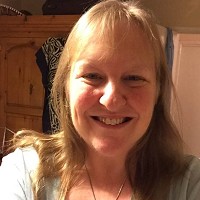 I am an understanding non-judgemental therapist who knows we are all going through challenges and need support in a safe and confidential space.
The main therapy I work with is the transformational Brain Working Recursive Therapy (BWRT®️), a modern and formidable therapy that can eradicate problems quickly and effectively. Therapists are calling it the therapy of tomorrow as one of the most powerful therapies they have ever worked with.
Prior to this I was a primary school teacher. I initially taught for six years with children aged 5 to 7, then took a break to bring up my own children. After a few years I went back to working in schools as a teaching assistant then as a supply teacher and have worked with children aged 2 to 13. While I enjoy working with children I no longer fit our current education system. I thus sought a different path.
Having had homeopathy and osteopathy as a child I have always been interested in natural healing. When my children were very small I studied Reiki and Name Analysis.
Several years ago, while working through some personal challenges, I was introduced to Brain Working Recursive Therapy. It was fascinating and so powerful so I studied level one and was hooked. I went on to do the advanced level 2 as well as the BWRT®️ transformational coaching course.
BWRT®️ is an extremely effective, modern, unique therapy which can eradicate many mind related issues very fast. It can even deal with some phobias in a single session. It is a scientifically based, logical, non-hypnosis therapy. I work in person or online. I have attached a video here of BWRT's founder Terence Watts to give you a deeper understanding.
Background & Qualifications
Qualifications:
BWRT®️ Level 1 - General Psychopathology
BWRT®️ Level 2 - Psychology of Identity and Behaviour
Reiki Master
Name Analysis
Post Graduate Certificate in Education - primary school
BA (Honours) Leisure Management
Open University Diploma in French

Registered member of the British BrainWorking Research Society - the BBRS

My Specialisms
Fears and phobias
Anxiety
Stress
Grief

Approach to Therapy & How I Work
I believe it is important to create a warm, relaxed, welcoming atmosphere. It is important to give you the client a safe non-judgemental confidential space in which to speak. People have different needs in terms of how they best work so I offer a free initial consultation to see how best to proceed and to give the client a chance to see if this is the right therapy and setting for you.
While some issues can be resolved in just one or two sessions, this is different for different people. Deeper issues will take a minimum of 4 sessions at one session a week.
I work from 2 locations - one in West Knighton and one in the Body Mind Spirit Centre in Dorchester.
Therapies & Rates
Please note the rates detailed below are there to give you an idea of the therapists standard rates, we strongly advise you contact the therapist for more detailed rates and any offers they may have.
| | | | |
| --- | --- | --- | --- |
| Therapy | Appointment Type | Rate | |
| Reiki | In Person | Please Call | |
| Counselling | In Person | Please Call | |
| Life Coaching | In Person | Please Call | |
Additional Rate Information
I work with Brain Working Recursive Therapy ( BWRT®️) rather than traditional counselling Tutoring for primary school children See www.bwrt-dorset.co.uk for further details Free initial consultation of up to 30 minutes
Contact Sara
Website