Contact Adrian
Adrian Morton
, Sex Therapist
in Reigate
Contact Adrian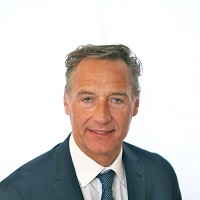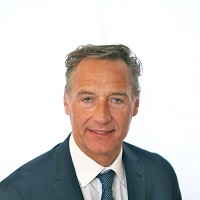 I am a Consultant Clinical Psychologist who has established a thriving independent psychological service after working in the NHS mental health services for over 25 years. We have a range of Clinical Psychology specialists available at Reigate Psychology Service who share my enthusiasm for providing effective psychological therapy which will start to help with your difficulties after a few sessions.

We enjoy meeting with people and finding out how they are coping with their lives, before developing a personalised treatment plan which will help them to get better.
Background & Qualifications
As you might expect, Clinical Psychologists have the longest and most detailed training in Psychology and the range of models and effective therapies.
I qualified in 1994 after completing Doctoral level training (approx. 7 years in total).
I provide cognitive behaviour therapy and family work, as this helps people to change in the shortest possible time.
I have taught and trained countless other NHS workers in these skills over many years.
My Specialisms
We employ only interventions which have properly demonstrated their effectiveness. These are largely based on cognitive behavioural theory, including mindfulness and acceptance and commitment therapy. These therapies are recognised by the National Institute for Clinical Effectiveness (NICE) and recommended in the treatment of a wide range of psychological problems, including: Anxiety , Anger , Low mood , Depression , Self-esteem, PTSD, Trauma, Abuse, Obsessional Compulsive Disorder, Psychosis, Psycho-sexual problems.
Approach to Therapy & How I Work
Therapy is a respectful, collaborative process, working out what is important to you, what helps, what does not, with an emphasis on changing behaviour and how you relate to your thoughts and feelings.
Therapies & Rates
Please note the rates detailed below are there to give you an idea of the therapists standard rates, we strongly advise you contact the therapist for more detailed rates and any offers they may have.
| | | | |
| --- | --- | --- | --- |
| Therapy | Appointment Type | Rate | |
| Psychotherapy | In Person | £110 per 60 minutes | |
| Cognitive Behavioural Therapy | In Person | £110 per 60 minutes | |
| EMDR | In Person | £110 per 60 minutes | |
| Sex Therapy | In Person | £110 per 60 minutes | |
| Relationship Therapy | In Person | £110 per 60 minutes | |
Additional Rate Information
Many of our clients pay by direct bank transfer or through Health Insurance and we are registered with all providers who pay for quality psychological treatment. Skype sessions are available for the same fee.
Contact Adrian