Contact Asun
Asun Marquiegui
, Sex Therapist
in Clapham
Contact Asun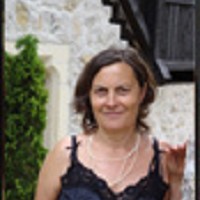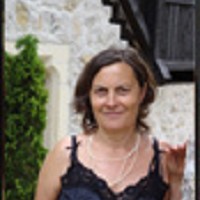 For many people; good sex comes naturally. But at one time or another; you might have a problem with your sex life. You or your partner could be having problems reaching orgasm or you might have stopped having sex. You could be having difficulty getting aroused; or find that sex is over too quickly. You might even find that sexual activity is taking up a great deal of your life; and affecting your personal and social relationships.

Seeing me will help you see your situation from a completely different viewpoint; to help you understand your problem better. I will ask questions and help you find out if there are any emotional or physical reasons behind your problem. I may also give you exercises and tasks you can do in your own time. You'll never be asked to undertake sexual tasks in a session.

I see couples and individuals

Background & Qualifications
I come from the Basque Country (Northern Spain) and live lived in South London for 40 odd years. My medical work is as a Gynecologist and Family Planning. (Recently awarded a fellowship of the faculty of Reproductive & Sexual Health) My sex therapy work stems from the problems I kept on seeing in my medical work. I studied sex therapy at St Georges Hospital London. I am a member of CORST and UKCP.
My Specialisms
◦Vaginismus
◦Erectile dysfunction
◦Premature ejaculation
◦Anorgasmia
◦Lack of desire
◦Issues with intimacy
◦Child sexual abuse
◦Trans cultural relationships
◦Body imagines
◦Problems after obstetrics and gynecological surgery
◦TOP

Approach to Therapy & How I Work
I work in a variety of ways according to the problem presented in a quite directive way and often with home work.
I tend to work in short therapy, around 6 to 10 sessions although if trauma or abused is involved we may need more sessions
I charge £75 per session of 50 minutes.

Therapies & Rates
Please note the rates detailed below are there to give you an idea of the therapists standard rates, we strongly advise you contact the therapist for more detailed rates and any offers they may have.
| | | | |
| --- | --- | --- | --- |
| Therapy | Appointment Type | Rate | |
| Sex Therapy | In Person | £75 per 50 minutes | |
| Sex Therapy | Skype/Telephone | £75 per 50 minutes | |
| Relationship Therapy | In Person | £75 per 50 minutes | |
| Relationship Therapy | Skype/Telephone | £75 per 50 minutes | |
Additional Rate Information
Dr Asun sees clients at The Clapham Common Clinic 151 Clapham High Street London SW4 7SS Phone 0207 627 8890 to make an appointment. go to www.drasun.co.uk or www.ccc.co.uk
Contact Asun