Contact Bernadette
Visit Website
Bernadette Musker
, Sex Therapist
in Esher
Contact Bernadette
Website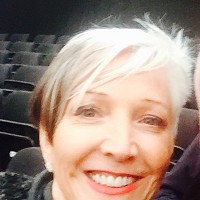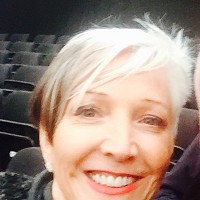 Do you want to understand yourself and your behaviour more or would you like to make changes in your life, resolve relationship issues, understand what makes you tick?

I offer Individual Counselling and Relationship and Psychosexual Counselling in Esher, Surrey. Have you reached a crossroads in your life, feel confused, depressed, anxious, or in need of some support and someone to talk to. Perhaps you want to reach your true potential, restore your self confidence and rebuild your personal belief systems or empower yourself to reach your goals. I believe we are what we think, if you can imagine it you can achieve it.

If you can dream it, you can become it. Each individual has the power to change the way they think, which can help them to make positive changes in their behaviour. Most of us are experts at negative self-talk but we can reprogram our internal dialogue so that we give ourselves positive messages instead. Whatever your goal, I will do all I can to help you to attain it. I work together with individuals and Groups, to help you achieve your personal goals. Reprogramme your internal dialogue now to work in a more positive way to help you achieve your goals and eliminate negative thought patterns, through hypnotherapy, psychotherapy/counselling or a combination of both.

I offer individual hypnotherapy, psychotherapy/counselling appointments at my private practice in Esher. Esher is close to Kingston Upon Thames, Surbiton, Cobham, Thames Ditton, Weybridge, Walton on Thames, Hampton Court and East Molesey
Background & Qualifications
BERNADETTE MUSKER MSc, LDPRT, UKCP, MBACP, COSRT

I offer individual counselling and psychotherapy, couples counselling and psychosexual therapy at my private practice in Esher.

I am UKCP Registered and BACP registered Integrative Psychotherapist and Clinical Hypnotherapist. I am also a Full Member of the British Society of Clinical Hypnosis. I have an MSc in Integrative Psychotherapy from Middlesex University and a Clinical Diploma in Integrative Psychotherapy from the Metanoia Institute. I also have a Postgrad Diploma in Psychosexual & Relationship Therapy and I am particularly interested in working with couple and/or individuals who are experiencing relationship problems. I am also a Clinical Supervisor and supervise other therapists and trainees.

I have also undergone my own personal therapy which has been part of my own personal journey of integration and my previous background has been working in Financial Services in the City of London, which gives me a unique insight into the effect of stress on people's lives. I have had specialist bereavement training and in addition to my private practice in Esher and Oxford Circus, I work as an Occupational Health Counsellor in a large Public Sector Organisation.

MSc Integrative Psychotherapy - Middlesex University
Clinical Diploma Integrative Psychotherapy - Metanoia Institute
Certificate Clinical Supervision - Metanoia Institute

London Diploma Relationship & Pyschosexual Therapy

Advanced Certificate Counselling - Kingston College

Practitioner Diploma Clinical Hypnosis - LCCH (London College of Clinical Hypnosis)
Diploma Clinical Hypnosis - LCCH
Certificate Clinical Hypnosis - LCCH
Master Practitioner - Richard Bandler & Paul McKenna

PROFESSIONAL MEMBERSHIPS
UCKP - United Kingdom Council for Psychotherapy
BACP - British Association Counselling & Psychotherapy - Registered No: 373673
MBSCH - Full Member British Society Clinical Hypnosis
COSRT - Member College of Sexual & Relationship Therapy
My Specialisms
Counselling/Psychotherapy
Psychosexual Therapy & Couples Therapy
Supervision
Approach to Therapy & How I Work
As an Integrative Practitioner I work in a relational way and will use whatever style of therapy is best suited to my clients and their particular needs. This means I aim to offer the best therapy for the individual rather than a particular style of therapy which is not always suitable for each individual client and their unique personal circumstances. I am also trained in the use of EMDR (Eye Movement Desensitisation Reprocessing) which can be particularly beneficial when working with the effects of trauma. In addition to my private practice I work as a Psychotherapist in Occupational Health for the Public Sector and deal with a great deal of trauma related work.

I undertake continuous professional development to ensure I keep apace with new developments within the field of Integrative Psychotherapy and work to a professional code of ethics. I am particularly interested in motivating others to reach their true potential, restoring their self confidence, building their personal belief systems and working with stress related issues. I aim to motivate my clients to achieve their own personal goals and believe in the innate power of each individual and work together with my clients to unlock their inner potential and empower them to create their own future.
Therapies & Rates
Please note the rates detailed below are there to give you an idea of the therapists standard rates, we strongly advise you contact the therapist for more detailed rates and any offers they may have.
| | | | |
| --- | --- | --- | --- |
| Therapy | Appointment Type | Rate | |
| Psychotherapy | In Person | £65 per 50 minutes | |
| Counselling | In Person | £65 per 50 minutes | |
| Sex Therapy | In Person | £65 per 50 minutes | |
| Relationship Therapy | In Person | £85 per 60 minutes | |
Contact Bernadette
Website