Contact Carl
Visit Website

Carl Stonier
, Sex Therapist
in Crowle
Contact Carl
Website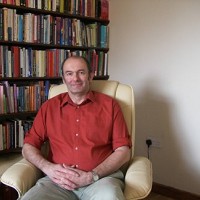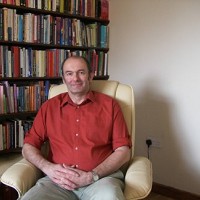 I'm probably one of the best qualified counsellors around, having been in practice for 35 years, and having qualifications up to PhD level in psychology, person centred counselling, cognitive behavioural therapy, psychodynamic therapy, systemic therapy, minfulness based therapy and Emotional Freedom Technique. I'm also a very experienced practice supervisor, and as well as providing supervision to a lot of therapists from both the counselling world and from other approaches to therapy/personal development, I have lectured to Masters level in supervision.
Background & Qualifications
My background is in Nursing in the National Health Service, where I worked for 28 years. Whilst maintaining some nursing responsibilities, in the latter years I single-handedly ran a specialist counselling department, offering counselling to both staff and to clients referred by local GPs. I also co-wrote a basic skills counselling course and a Certificate in Counselling course (which was recognised as entry level for a Masters in Counselling) and delivered these for 7 years via the hospital continuing education department.
My Therapy qualifications are:-
PhD in Psychology (for research into the mind-body connection)
MA in Counselling
Diploma in Psychosexual Therapy
Accredited Advanced EFT Practitioner
Certificates in Supervision, Systemic Practice, Traumatic Incident Reduction Therapy, Professional Practice in Spiritual Companionship
I also hold nursing qualifications as follows. Registered General Nurse, Registered Nurse for People with Learning Disability, Diploma in Nursing, and am an accredited Facilitator with Penny Brohn UK (formerly Penny Brohn Cancer Care)
My Specialisms
Survivors of childhood abuse
Post Traumatic Stress Disorder
The Emotional Impact of physical illness (especially Cancer)
Anxiety, depression.
Personal and spiritual growth and development
Approach to Therapy & How I Work
I seek to co-create, with each client, a unique approach to therapy, so that that each client gets the therapy they need.
Therapies & Rates
Please note the rates detailed below are there to give you an idea of the therapists standard rates, we strongly advise you contact the therapist for more detailed rates and any offers they may have.
| | | | |
| --- | --- | --- | --- |
| Therapy | Appointment Type | Rate | |
| Counselling | In Person | £40 per 60 minutes | |
| Counselling | Skype/Telephone | £40 per 60 minutes | |
| Emotional Freedom Technique | In Person | £40 per 60 minutes | |
| Emotional Freedom Technique | Skype/Telephone | £40 per 60 minutes | |
| Sex Therapy | In Person | £50 per 60 minutes | |
Additional Rate Information
I also offer practise supervision, across a wide range of different therapeutic approaches, for which there is a fee of £40 per hour , and offer an introductory discount of £60 for the first 2 sessions, payeable at the end of the first session. The full fee for the third session is then payable at the end of the second session, and so on, so that you are always paid in advance, and the final session, whenever that may be, is already paid for. For students requiring either therapy or supervision as part of their training course, there is a discounted fee of £30 per hour. In the non-therapeutic field, I can also offer proof reading for articles, dissertations, theses and other written works. Please contact me for details including costs.
Contact Carl
Website