Contact Cate
Visit Website
Cate Mackenzie
, Sex Therapist
in Brighton
Contact Cate
Website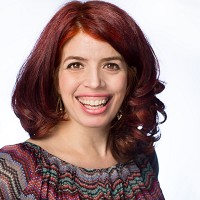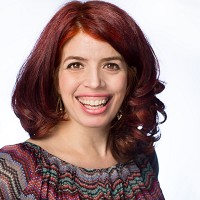 I run a warm and empathic practice from my consulting rooms in Chelsea and Brighton.

I am a Love Coach, Psychosexual Therapist, Couples Counsellor and Artist. I have a deep knowledge of different models of psychotherapy, coaching, meditation and healing modalities and how they can combine to assist people to allow change in their lives. One of the keys of the work is the connection that is formed in the room with me. This is a place where you can practice being more open to yourself and to another and then use these skills elsewhere.

My background is in teaching dance and drama in community settings all over the UK and I bring a creative sense of story, metaphor and body awareness into my work. Working with people since 1993 from diverse backgrounds, ages, sexualities, genders, cultures and ethnicities has helped me to develop an understanding and a sensitivity to different needs and how to work with them. The path of relationships can be a very beautiful process and can magnify your own inner potential and awakening. Growth is not always easy but with some helpful facilitation you can be guided into a greater sense of yourself.

My coaching skills help people to create goals around communication, relationships and desires and my therapy training facilitates a deeper knowledge of attachment needs, sexuality and the body and how to work with ruptures in relationship with the self or other. I look at how the body, mind, brain and emotions can affect and influence someone's thoughts and behaviours. Once you can understand what beliefs or memories have affected you then there is a possibility of working to heal and integrate them. When this begins then the channels can open to new possibilities.

This is about coming into a sense of love in a bigger way, of connecting with your journey and your purpose, who you really are and what you truly want as a person and/or as a couple. It is about becoming present and listening to your inner wisdom - and through this connecting to your own flow. This is a journey of letting go, of releasing past pain and daring to be vulnerable once more. You may meet your own resistance on the way and you may be afraid to take the next step. But if you can dare to keep going through your defences (in the right way and time for you) you may find you have opened to a beauty and a love you never dared dream was possible.

I have worked for many organisations including The Grove, Models 1, Skyros, Benefit, MIND, The Bromley By Bow Centre, The Recovery Centre, The Camden Society, The Barons Court Project, Evolve Wellness Centre, Scarlet Ladies and Soho House and I have a private practice seeing individuals and couples in Chelsea. Monthly I have written a love and relationships column in Spirit and Destiny Magazine and run flirting class with Indytute. I am the Flirt Coach for Benefit the cosmetics brand and The Dating Coach for Channel 4's "The Undateables" and I have been featured in The Guardian, Red Magazine, Esquire Magazine, The Telegraph, BBC Radio, Channel Five News, RTE2 among others.


I have run groups since 1993 and worked with individuals since 2005 as a Love Coach. I am a member of BACP and COSRT. With a Certificate in Transformative Couples Therapy I am trained in a method which helps couples to deeply connect and find the love again. This method is called Bridging and helps couples get to know each other in a deeply intimate way. With couples I can work with an affair, loss of desire, lack of communication, other issues. As a Sex Therapist I can work with sexual dysfunctions and issues such as erectile dysfunction, vaginismus, dyspareunia, anorgasmia, porn addiction, sexual identity issues.

I am an expert in helping people reclaim their sexuality and find a partner and helping couples to reconnect emotionally and sexually.
Background & Qualifications
Certificate in Integrative Psychosexual Health 2012
Diploma in Integrative Psychosexual Health 2013
NAOS Advanced Diploma in Couple Counselling 2015
Certificate in Transformative Couples Therapy 2015
My Specialisms
I am trained to work Psychosexually with a relational focus and I am a specialist in helping singles find partners and couples rekindle their emotional and sexual intimacy.

Bridging and Sex Therapy

When couples experience gridlock and they have stopped talking and/or having sex this can actually reveal how important they are to each other because they have been prepared to stay together even though it is difficult. This level of commitment can be a useful lever to support you to both go deeper into yourselves and the relationship and open up a whole new level of intimacy with each other. As a Psychosexual Therapist and Couples Counsellor I use a mixture of skills to help you get your relationship back to where you would like it to be.

I am trained in Transformative Couples Therapy with Sue Wintgens and Noa Rockman based on the pioneering work by Hedy Schleiffer. With this work I take couples on a series of two-hour (or more) workshops where I teach the couple how to open the relational space and be able to talk through difficulties or what kind of sexual relationship they would like. I combine this with my Psychosexual Therapy Training to bring an open spacious atmosphere. Then the couple can learn how to reconnect, come back to presence and really deeply hear each other. In the couple dance of distance/pursuer where it can seem like there is no winner this is a revolutionary approach. The idea is you have picked the perfect partner who can mirror your deepest difficulties and your greatest joy. Once you can begin hear each other again the energy in the space can begin to open and so can the connection, the sexuality and the love.

We work across at least 12 sessions where we cover different workshops from creating the vision of the relationship you both want, to visiting each other's childhood and essences to both making amends for any harm done and cleaning up the emotional space.
I will help to give you a map of your relationship (through understanding each other with the bridges) so that you have a deeper more embodied understanding of each other (so that it's not just insight but a more profound wisdom). I will help you to show gratitude and appreciation for each other and help you to create the conditions for connection. If you know how to create the right conditions then you can always go to that deep place and sort out anything you need to sort out.
Because I am a sex therapist we also discuss sex and how that is and I can also teach touch (all clothed and safe) and dancing for each other and celebrating each other.
The idea is that you both create a new scaffolding and a new relational space and you have the understanding and experience of this so you can both begin to make the choice to live in this new space.
And Paul Linden teaching embodiment (Another of my teachers who teaches embodiment and how that changes relationship)We would book an initial session and then contract for 6-12 sessions while outlining a journey. This would involve meeting for 1-2 hours weekly or every two weeks. Or there can be options to meet for longer intensive sessions for 4-6 hours or two day journeys.

I teach couples how to have the relationship that they dearly want through a series of deep communication techniques, embodiment practices, a lot of fun and creativity.


Approach to Therapy & How I Work
We have an initial session and we work out a contract of a number of sessions with a review which we will work. We look at what you want and what you might need to get there.
Therapies & Rates
Please note the rates detailed below are there to give you an idea of the therapists standard rates, we strongly advise you contact the therapist for more detailed rates and any offers they may have.
| | | | |
| --- | --- | --- | --- |
| Therapy | Appointment Type | Rate | |
| Counselling | In Person | £120 per 50 minutes | |
| Sex Therapy | In Person | £120 per 50 minutes | |
| Life Coaching | In Person | £120 per 50 minutes | |
Contact Cate
Website