Contact Duncan E.
Visit Website
Duncan E. Stafford
, Sex Therapist
in Cambridge
Contact Duncan E.
Website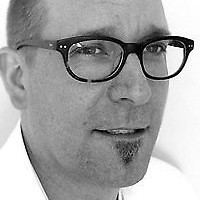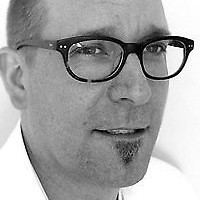 Welcome to Therapy Place Online - my online counselling, psychotherapy, couples therapy and supervision practice. I offer a reliable, supportive, friendly and ethical online therapeutic space in which you can work on issues that are troubling you. I also offer the opportunity to work with me face-to-face via walk and talk therapy in Bristol, North Somerset and Cambridge UK.

I like to think of my way of working with people (individually, in couples, sex therapy) as creating an individual therapy for that person or couple that is unique, facilitating and with direction. By using an eclectic set of methods I can draw on a wide range of techniques and approaches fulfilling this way of working.

Background & Qualifications
My therapeutic work began initially through coaching and mentoring roles within the arts professions. For many years I was a professional performing musician, composer and teacher within educational settings. Over an extended period of time this morphed into roles working with vulnerable young men and women within schools, community projects and Home Office secure accommodation.

Before I fully entered the profession of counselling and psychotherapy in 2002, I volunteered for a number of years on helplines such as the Samaritans. This sparked a deep interest in working with people both face-to-face, in the same room, and also remotely, via telephone and early online methods.

During the mid-1990s I became increasingly interested in deeper psychological ways of working with people of all ages and, in 1996, I began to undertake various certificated qualifications in counselling, therapy, psychology and supervision.

These include:

Advanced diploma in therapeutic counselling (University of Cambridge)
Developmental psychology (Open University)
Postgraduate diploma in therapeutic counselling (University of Cambridge)
Certificate in integrative supervision (Cambridge Supervision Training)
Diploma in Hypnotherapy (Academy of Advanced Changework)

Since 2005 I have been a British Association of Counselling and Psychotherapy (BACP) accredited counsellor / psychotherapist and I am currently registered with the professional standards authority.


My Specialisms
I maintain a general practice ethos to my work. However, I do have high levels of expertise and long experience of working with digital addictions as well as sex and porn addictions and the couples work arising from these issues. I am also interested in working with procrastinators, those in life transitions and certain forms of anxiety through Walk and Talk Therapy.

I have specific online experience and expertise in the areas of:
working with women who prefer to see a male therapist
working with men
couples therapy
digital and pornography addictions and issues
working in creative, unique and individual ways, and
developing self-guided ways of working.


Approach to Therapy & How I Work
An important part of becoming the therapist I am is that I also spent many hours in therapy. This helps me to understand some of the difficulties you may have in coming to counselling or psychotherapy.

My own experience of counselling and psychotherapy included almost six years of twice-weekly Jungian analysis, which has helped to inform my work. Currently, I draw professionally on many therapeutic models within psychodynamic, humanistic and cognitive behavioural therapy (CBT) frameworks.

I have been offering therapy via remote methods, including telephone and video platforms, since 2005.
Therapies & Rates
Please note the rates detailed below are there to give you an idea of the therapists standard rates, we strongly advise you contact the therapist for more detailed rates and any offers they may have.
| | | | |
| --- | --- | --- | --- |
| Therapy | Appointment Type | Rate | |
| Hypnotherapy | In Person | Please Call | |
| Psychotherapy | Skype/Telephone | Please Call | |
| Counselling | Skype/Telephone | Please Call | |
| Sex Therapy | Skype/Telephone | Please Call | |
| Relationship Therapy | Skype/Telephone | Please Call | |
Additional Rate Information
Please click to my website to view my current fees structure.
Contact Duncan E.
Website