Contact Gulya
Visit Website


Gulya Diyarova
, Sex Therapist
in London
Contact Gulya
Website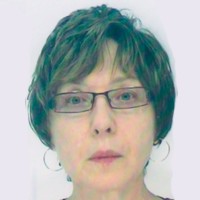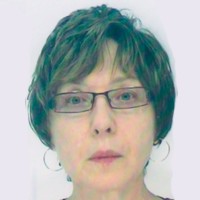 I am medically trained fully qualified relationship and psychosexual therapist working in many modalities with different and challenging life stage transitions and kinds of relationship, if you are married or not, long-term partners or more recent, separated or together, heterosexual, gay or lesbian - and most importantly the relationship with yourself.
My overarching approach is Emotionally Focused Therapy (EFT) helping partners to change their negative patterns of 'blame-distance' or 'attack-withdraw' into safe emotional connection and functioning.

I practice relationship and psychosexual counselling at The Harley Street Therapy Centre, Harley Street, London, minutes from Bond St tube and also see couples and individuals at my London Bridge clinic 3 min walk from the tube. I specialise primarily in Emotionally Focused Therapy approach (attachment based).

Background & Qualifications
My first career in Moscow was as a medical doctor, paediatrician and clinical neurologist, with PostGraduate qualifications in child development and neuropathology. I moved to the UK in 1993 and later on retrained in Systemic therapy, Psychodynamic approach, Cognitive-Behavioural Therapy, Emotionally Focused Therapy, Early Attachment and Psychopathology, and as a Psychosexual therapist.

Major Qualifications
- Paediatrician, Clinical neurologist, clinical ordinature/residency, Post-qualifying training
in Paediatrics and Child Neuropathology, State Medical University, Kazan/Moscow, Russia
- PostGrad Diploma in Relationship and Psychosexual therapy, Certificate in Couple counselling,
Relate Institute, London
- MSc in Psychosexual Therapy and Relationship, Tavistock Centre for Couple Relationship, London
- ICEEFT Certified Emotionally Focused couple therapist (EFT) and supervisor, ICEEFT, Canada

I am the first UK therapist trained and certified in Emotionally Focused Therapy, and one of only a few EFT supervisors in this country.

I am in regular clinical supervision and undertake systematic professional training on various aspects of therapy.
I am a UKCP Reg, MBACP (British Association for Counselling and Psychotherapy), Accred. COSRT (College of Sexual and Relationship Therapists) and ICEEFT (International Centre for Excellence in Emotionally Focused Therapy, Canada).
I am also Director of EFT International School, running and organising therapists' training in Emotionally Focused Therapy (EFT.
I follow and abide by their Code of Practice and Ethics.


My Specialisms
Scope of my work.

I specialise in Emotionally Focused Therapy (EFT) working with distressed couples and individuals and helping partners to change their negative patterns of 'blame-distance' or 'attack-withdraw' into safe emotional connection and functioning. I help people to deal with a wide range of emotional, relational and sexual concerns. I work either on an open-ended basis or for an agreed time period and have both daytime and evening slots.
I am bilingual in English and Russian.

Specialities:
- relationship and marital difficulties,
- pre-divorce and separation or highly ambivalent couples (Discernment Counselling),
- sexual problems and symptoms including internet/porno addictions,
- anxieties around sexual performance,
- erectile and ejaculatory difficulties,
- problems with desire and arousal,
- various anxieties,
- trauma and loss,
- low self-esteem,
- difficulties in developing relationships and chronic loneliness,
- anger issues,
- parenting related problems,
- depression,
- pre-nuptial counselling


Approach to Therapy & How I Work
I specialise predominantly in Emotionally Focused Therapy approach (EFT).
EFT sees emotional closeness, safety and intimacy at the core of a loving and meaningful relationship. When a relationship is in trouble we tend to start a habitual 'dance' which Sue Johnson, the founder of Emotionally Focused Therapy, calls the Demon Dialogues. One person starts complaining or criticising and gets angry and the other starts defending and stonewalling. The couple get caught up in this negative dance which takes on a life of its own as it gains momentum, and very soon we see the other person as the enemy.
EFT helps the partners identify the habitual negative patterns of blame and distancing, where their stuck places are, and change them. It shows couples that love comes from feeling that your partner is emotionally available to you, and that you are valued and special to each other.

You will learn how to
- address stuck patterns and negative cycles in your relationship
- make sense of your own emotions and those of your partner,
- develop deeper understanding and closeness,
- move from distress to emotional healing and safe connection.

What happens next?

If you are interested in meeting with me, please get in touch by email or leave me a brief phone message, giving your name, telephone, e-mail details and when is the best time to call back. I will always try to return your call promptly and we can have a 20-min Free introductory confidential conversation about your situation. If I think that I may be able to help, we will arrange to meet for an initial assessment session where we outline and assess the situation, explore what you would like and hope to get out of counselling, if we both feel comfortable working together, and any questions you might have.

Please see my website www.emotionallyfocusedtherapylondon.co.uk where I say more on how I work and what Emotionally Focused Therapy is about.
For EFT Training events, EFT International Summer School, supervision groups and EFT workshops please go to www.eftinternationalschoollondon.com

Therapies & Rates
Please note the rates detailed below are there to give you an idea of the therapists standard rates, we strongly advise you contact the therapist for more detailed rates and any offers they may have.
| | | | |
| --- | --- | --- | --- |
| Therapy | Appointment Type | Rate | |
| Psychotherapy | In Person | Please Call | |
| Counselling | In Person | Please Call | |
| Sex Therapy | In Person | Please Call | |
Additional Rate Information
I offer 20-30min Free introductory confidential conversation about your situation before staring therapy. I work in two ways with one hour sessions (including note-taking), or for 1h 20min when people want/need sessions of longer duration.
Contact Gulya
Website