Contact Helena
Visit Website
Helena Thomas-Watson
, Sex Therapist
in Dagenham
Contact Helena
Website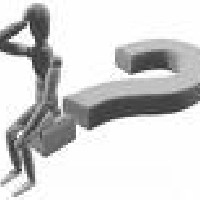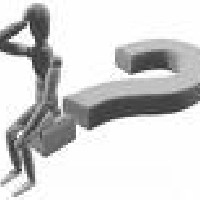 What Is Counselling
Counselling is a special relationship in which you have someone to talk to whom you can trust, who does not make judgement and who will try to understand feelings and experience.
Counselling is a form of guidance that provides receivers with insight, direction and advice about events and decisions.
It offers a confidential space to explore and express aspects of the self which may be uncomfortable, painful, overwhelming or embarrassing.
Counselling is available to a range of people and enables them to deal with a variety of issues.

The First Step & What will Happen
Upon contacting, HT Therapy, you will be able to talk to a counsellor and discuss your concerns and see whether or not counselling would be helpful for you and appropriate for your needs.
If you decide you would like to meet with a counsellor, you can telephone us and we will do our best to arrange an appointment that is suitable to both parties.
If you feel that counselling is appropriate for your needs you would be offered a weekly 60 minute session.
On contacting HT Therapy, you will normally be offered an initial assessment session. This session also enables the counsellor to assess if counselling is appropriate for your needs
Thereafter you would be offered a weekly 60 minute session for 12 weeks.

Background & Qualifications
10 Week Intensive Counselling Course
NCFE Level 2 and 3 Counselling
NCFE level 4 diploma in Counselling
Certificate for Creative Therapy
Art Therapy
Introduction to Gestalt Counselling
Self -Esteem and Eating Disorder
Understanding and Helping those who self- harm
Interventions for Personal Development and Behaviour Change
Introduction to Child Psychology
Introduction to CBT, Gestalt and Psychodynamic Skills
Certificate of Participation in Mediation Skills Training
Interventions for Personal Development & Behaviour Change
Certificate of Completion in Self-harming, Drugs & Alcohol
Bereavement Counselling Training Certificate
Child Protection Training
Business Management
Dfes 5 Day Training for Learning Mentor
NVQ Level 3 Learning Mentor Certificate
Certificate Teaching Social Skills
Certificates in Behaviour and Anger Management
Bereavement, Loss and Grief Workshop
Working with Domestic Violence Course
Assertiveness in Relationships Course
NLP Introductory Diploma
Effective Telephone Counselling
CPCAB Certificate in Therapeutic Counselling Supervision
Diploma in Psychosexual Therapy
Anger Management
Bereavement Therapy

My Specialisms
Our experience fields are:-
Domestic Violence
Relationship Problems
Bullying
Bereavement
Loss
Loneliness
Confidence Building
Adolescence
Sexual Abuse
Self-Harm
Eating Disorders
Weight Management
Anger Management
Victim of Crime
Mediation (Conflict & Resolution)
Life Coaching
Postnatal Depression
Stress
Psychosexual Therapy
Anxiety
Bereavement
Anger
Anxiety
Stress
Loss
Low Self-Esteem
Abuse
Bullying

Approach to Therapy & How I Work
My approach to Therapy is Person Centered working within the "Here and Now"
Therapies & Rates
Please note the rates detailed below are there to give you an idea of the therapists standard rates, we strongly advise you contact the therapist for more detailed rates and any offers they may have.
| | | | |
| --- | --- | --- | --- |
| Therapy | Appointment Type | Rate | |
| Psychotherapy | In Person | Please Call | |
| Counselling | In Person | Please Call | |
| Arts Therapy | In Person | Please Call | |
| Cognitive Behavioural Therapy | In Person | Please Call | |
| Mindfulness | In Person | Please Call | |
| Sex Therapy | In Person | £60 per 50 minutes | |
| Life Coaching | In Person | £60 per 50 minutes | |
| Relationship Therapy | In Person | £60 per 50 minutes | |
| Relationship Therapy | In Person | Please Call | |
| Meditation | In Person | £50 per 50 minutes | |
Additional Rate Information
First you will be invited to come in for an Assessment to see if counselling is for you. We would also assess your payment fee as our prices start from £50.00 per 50mins, we work Day time, Evenings and Weekends by arrangements. I work on a sliding scale as it is important that the fees are affordable to you, so that you may continue with your sessions. It is important to me that the clients are making progress, this will only happen if sessions are continued with on a weekly base to start.
Contact Helena
Website