Contact Jennifer
Visit Website
Jennifer Marshall
, Sex Therapist
in Nottingham
Contact Jennifer
Website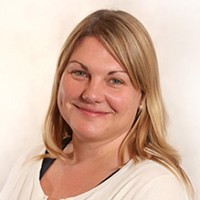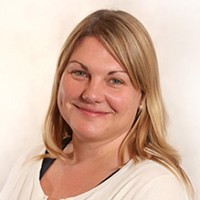 I am a HCPC Registered and BPS Chartered Psychologist. I have a BSc an MSc and a Doctorate in Psychology.My background is 10 years of working in the NHS both in hospital and in a community team.
I began working in private practice about two years ago. I do a variety of different kinds of work ranging from talking to clients to acting as an expert witness.
Background & Qualifications
I have over ten years of experience of working with people with different kinds of problems from anxiety and depression, to complex mental disorder, sexual problems and couple therapy.
My Specialisms
I am experienced in working with people who are experiencing many different problems. Some people come to see me for help with a mental disorder either that they think that they have or they are already receiving treatment from a doctor for. Talking therapy helps to make sense of things and learn skills to help with managing emotions and dealing with things that are causing distress or that you would like to change.
Often people try and bottle up their emotions believing that if they try not to 'feel' something and they ignore it that it will go away. We know that this doesn't work and that emotions, distress and associated problems only resolve when we acknowledge the problem and deal with the emotions. Often people need support and professional guidance to be able to do this.

I specialise in working with people with personality disorder and I am trained to use Dialectical Behavior Therapy (DBT) and Schema Focused Therapy.
Approach to Therapy & How I Work
I work collaboratively with my clients. We work together to reach your aims. The first session will predominately focus on understanding your problem, how it impacts on you life and what you would like to achieve by coming to therapy.
I see my role as using my professional training and experience to guide and support clients, to challenge any unhelpful or 'faulty' patterns of thinking or behaving to help you to understand, contain and manage emotions and generally enabling someone to make the changes they want in their lives.
Therapies & Rates
Please note the rates detailed below are there to give you an idea of the therapists standard rates, we strongly advise you contact the therapist for more detailed rates and any offers they may have.
| | | | |
| --- | --- | --- | --- |
| Therapy | Appointment Type | Rate | |
| Psychotherapy | In Person | £80 per 60 minutes | |
| Counselling | In Person | £80 per 60 minutes | |
| Cognitive Behavioural Therapy | In Person | £80 per 60 minutes | |
| EMDR | In Person | £80 per 60 minutes | |
| Mindfulness | In Person | £80 per 60 minutes | |
| Sex Therapy | In Person | £80 per 60 minutes | |
| Life Coaching | In Person | £80 per 60 minutes | |
Contact Jennifer
Website