Contact Jenny
Visit Website
Jenny Harris
, Sex Therapist
in Manchester
Contact Jenny
Website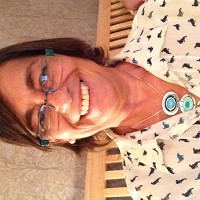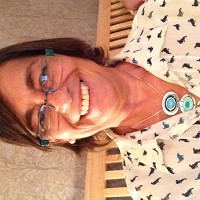 I am married with two adult children and three grandchildren, so I fully understand the family context. Before we had our family my husband and I lived abroad for a while, and have had a variety of jobs, many of which were poorly paid and hard work! I was originally a stay-at-home mum while the children were small, but then trained to become a lecturer in Further Education, where I taught all manner of communications. This gave me experience and insight with regard teens and young people. On suffering a personal bereavement with which I struggled greatly, I took up counselling training having experienced its benefit for myself. I have had to manage the challenges of empty nest syndrome, dealing with ageing parents, and ultimately the pain of losing them Thus, I understand the impact that life-stages and life events can have. .I continue to find the work that I do, not only extremely interesting but also a huge privilege. I am committed to helping my clients in the bast way I can, whilst also being aware that I am also continually learning from them.
Background & Qualifications
I am a BA Graduate in Combined Arts, and hold a Post-Graduate Certificate in Education. I hold a Diploma in Person-Centred Counselling,in Hypno-Therapy, and Certificates in substance abuse and bereavement. I trained in Couple Counselling and Psycho-Sexual Therapy with Relate, and hold a Post-Graduate Diploma in this field.

I have worked for Victim Support, helping victims of crime deal with the aftermath of the effects crime causes- be it bodily harm, rape, burglary too name but a few.

I have worked for Relate dealing with all manner of client issues- affairs, relationship breakdown, life-stage pressures - and so on.

I now work in private practice where clients, both individuals and couples, can come with a variety problems - anxiety, stress, depression, parenting, family-of-origin tensions etc
My Specialisms
My specialisms seem to be many and varied. I have a great deal of experience in couple work and psycho-sexual therapy. However I also do alot of work on family problems, including sexual abuse, dysfunctional family systems or relationships. I also work a great deal with stress, anxiety and depression.
Approach to Therapy & How I Work
I am trained in a variety of therapeutic styles of working-person-centred, psycho-dynamic, Systemic, behavioural, and have picked up other input along the way.
This allows me to work in an integrated way, using the most appropriate interventions for each client. One size, in my view, does not necessarily fit all, and I like the flexibility that different approaches allow me.

I lay huge store on developing a good therapeutic relationship with my clients , as I believe this is essential to the benefit of the counselling process. The trust developed here will then allow for helpful challenge to the client's set patterns of thinking, acting and so on, helping the client to make the changes they see for themselves.

I like to work in a robust way, whilst giving the client the support and safety that is needed.
Therapies & Rates
Please note the rates detailed below are there to give you an idea of the therapists standard rates, we strongly advise you contact the therapist for more detailed rates and any offers they may have.
| | | | |
| --- | --- | --- | --- |
| Therapy | Appointment Type | Rate | |
| Counselling | In Person | £50 per 50 minutes | |
| Sex Therapy | In Person | £60 per 50 minutes | |
| Relationship Therapy | In Person | £60 per 50 minutes | |
Additional Rate Information
Individual work is charged at £50.00 per 50 minute counselling session. Couple work, in whatever form is charged at £60.00 per 50 minute counselling hour.
Contact Jenny
Website