Contact Jesmond Therapy
Visit Website



Jesmond Therapy Centre
, Sex Therapist
in Newcastle Upon Tyne
Contact Jesmond Therapy
Website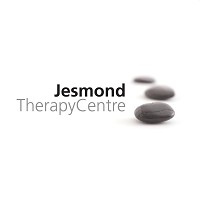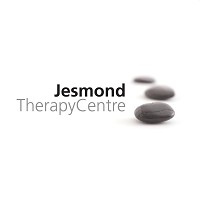 I would like to Welcome you to a special place.......

As soon as you enter the spacious and tranquil environment of the new Jesmond Therapy Centre you sense a difference. Nowhere in Newcastle focuses such an array of skills and treatments on helping you feel special - about yourself, your relationships, your work, your body, your life.

Your journey of change takes place in the light, relaxed setting of our lovely building in a quiet, leafy corner of Jesmond - close to the heart of the city, with plentiful free on street parking.

Our range of talking therapies primarily focus on counselling for children (aged 7 and above) individuals, couples and families. We also offer Cognitive Behavioural Therapy (CBT) and have BUPA registered Counsellors and CBT Practitioners.

As a holistic centre, we also offer a unique range of complementary treatments, all practiced by qualified, experienced professionals. We'll help match the choice of treatment to your individual needs - for healing, for well-being or simply for pleasure.

Therefore, whether you are looking for Counselling individual or couple or Cognitive Behavioural Therapy, a well being treatment such as Aromatherapy or Indian Head Massage or Reflexology or you just wish to relax and enjoy one of our other treatments, then Jesmond Therapy Centre is the place for you.

All our therapists offer a confidential service and are highly experienced and fully qualified practitioners. They are all accreditated with professional bodies such as the BACP, UKCP, BABCP, FHT, EMDR Europe.
Background & Qualifications
All of our therapists are fully qualified in their therapy, are registered with the relevant professional body and hold private insurance. They have an enhanced CRB Check and have been fully referenced to ensure they are suitably qualified to work with any clients referred to them.

All our Counsellors, CBT, CAT and EMDR practitioners are highly experienced and have worked with a wide range of clients who present with a variety of different issues from a diverse range of backgrounds.

Our therapists are all private practitioners with a great deal of experience of working in a variety of work settings including the NHS, GP surgeries, Hospital settings, Police, Relate, Schools, Charitable and Mental Health Organisations as well as the Public Sector.

Areas of counselling we deal with:

Abortion
Abuse
Addiction
ADHD
Adoption issues
Affairs and betrayals
Alcoholism
Anger management
Anorexia nervosa
Antisocial personality disorder
Anxiety
Avoidant personality disorder
Bereavement
Binge-eating disorder
Bipolar disorder/Manic depression
Borderline personality disorder
Bulimia nervosa
Bullying
Cancer
Career
Carer support
Child related issues
Chronic fatigue syndrome/ME
Couples issues
Debt
Dementia
Dependent personality disorder
Depression
Disabilities
Domestic violence
Drug abuse
Eating disorders
Emotional abuse
Family issues
Gambling
Gender dysphoria
Generalised anxiety disorder
Histrionic personality disorder
HIV/AIDS
Infertility
Internet addiction
Learning difficulties
Low self-confidence
Low self-esteem
Miscarriage
Narcissistic personality disorder
Obsessive compulsive disorder
Obsessive-compulsive personality disorder
Panic disorder
Paranoid personality disorder
Passive aggressive behaviour
Personality disorders
Phobias
Physical abuse
Post-traumatic stress disorder
Postnatal depression
Pre-nuptial counselling
Pregnancy and birth
Relationship issues
Schizoid personality disorder
Schizophrenia
Schizotypal personality disorder
Seasonal affective disorder
Self harm
Separation and divorce
Sex problems
Sexual abuse
Sexuality
Smoking
Spirituality
Stress
Tourette's syndrome
Trauma
Work related stress

Therapies offered:

Behavioural therapy
Cognitive and behavioural therapies
Cognitive behavioural therapy (CBT)
Cognitive therapy
Couples counselling
EMDR
Existential therapy
Family/systemic therapy
Gestalt therapy
Humanistic therapies
Integrative
Person-centred therapy
Psychoanalysis
Psychoanalytic therapy
Psychoanalytical and psychodynamic
Psychodynamic therapy
Psychosexual therapy
Psychosynthesis
Transactional analysis
Transpersonal psychology
My Specialisms
Supervision

We offer Supervision for Individual, Couple, Family and Psycho-Sexual Counsellors. Supervision is also available for Cognitive Behavioural Therapy (CBT), Cognitive Analytical therapy (CAT) and EMDR Therapists.

Our EMDR Therapists are all accredited with EMDR Europe.

Please contact us on 0191 2812167 or e mail info@jesmondtherapycentre.co.uk for further information.

Jesmond Therapy Centre Training Programme

A comprehensive training programme for Counsellors, and other Health Professionals is available at Jesmond Therapy Centre. Please contact us for a copy of the programme and booking form on 0191 2812167 or at info@jesmondtherapycentre.co.uk

All of the trainers delivering the workshops are highly experienced and suitably qualified. For information about training courses and trainer profiles go to the link below to take you to Jesmond Therapy Centre's website.

www.jesmondtherapycentre.co.uk

or Call 0191 2812167 for more information.

Jesmond Therapy centre also offers EMDR individual or group supervision with an accredited consultant. For more information please call 0191 - 2812167
Approach to Therapy & How I Work
Fees, starting from £48.00:

Children's Counselling
Individual Counselling
Couple Counselling
Family Counselling
Psycho-sexual Counselling
Cognitive Behavioural Therapy (CBT)
Eye Movement Desensitization Reprocessing (EMDR)
Cognitive Analytic Therapy (CAT)

Collaborative Family Law First session free Contact for prices

Advice and Mediation Session Duration: All sessions last for 50 minutes.

Please contact Jesmond Therapy centre for prices

Cancellation Policy: Appointments may be cancelled with no charge where more than 24 hours notice has been given. Appointments cancelled on the day or where less than 24 hours notice has been given will be charged in full.

Further information

Well-being and Holistic Treatments

Below is a selection from our extensive range of complimentary and holistic treatments:-

Swedish Massage
Aromatherapy Massage and Aromatherapy Facial
Balinese Massage
The Natural Facelift
Deep Body Massage (Reynor Technuique)
Indian Head Massage
Sports Massage
Reflexology
Shiatsu
Reiki and Energy Healing
Emotional Freedom Technique (EFT)
Hypnotherapy
Physiotherapy
Cranial Sacral Therapy
Acupuncture
Hopi Ear Candelling
NLP
Yoga
Myers Briggs Type Indicator
Pilates 1 to 1, 2 to 1 and small groups

The Jesmond Therapy centre is available for qualified and experienced therapists to hire rooms on an adhoc or block booking basis. Referrals are also available to the therapists who work from Jesmond Therapy Centre.

Contact Val for further details on 0191 - 2812167 Please click on our website at the top of the page or the link below for our Price List and to see what other treatments are available. We also sell a range of essential Oil Candels.

www.jesmondtherapycentre.co.uk
Therapies & Rates
Please note the rates detailed below are there to give you an idea of the therapists standard rates, we strongly advise you contact the therapist for more detailed rates and any offers they may have.
| | | | |
| --- | --- | --- | --- |
| Therapy | Appointment Type | Rate | |
| Acupuncture | In Person | £50 per 50 minutes | |
| Aromatherapy | In Person | £42 per 50 minutes | |
| Hypnotherapy | In Person | £65 per 60 minutes | |
| Massage Therapy | In Person | £42 per 50 minutes | |
| Osteopathy | In Person | £45 per 50 minutes | |
| Physiotherapy | In Person | £45 per 45 minutes | |
| Reflexology | In Person | £42 per 60 minutes | |
| Reiki | In Person | £42 per 50 minutes | |
| Shiatsu | In Person | £50 per 50 minutes | |
| Nutritional Therapy | In Person | Please Call | |
| Counselling | In Person | £49 per 50 minutes | |
| Craniosacral Therapy | In Person | £50 per 50 minutes | |
| Emotional Freedom Technique | In Person | £60 per 60 minutes | |
| Cognitive Behavioural Therapy | In Person | £50 per 50 minutes | |
| EMDR | In Person | £70 per 50 minutes | |
| NLP | In Person | £60 per 60 minutes | |
| Mindfulness | In Person | £49 per 50 minutes | |
| Indian Head Massage | In Person | £37 per 45 minutes | |
| Sex Therapy | In Person | £49 per 50 minutes | |
| Pilates | In Person | £40 per 60 minutes | |
| Relationship Therapy | In Person | £58 per 50 minutes | |
Contact Jesmond Therapy
Website