Contact Judy
Visit Website
Judy Mellor
, Sex Therapist
in Lancaster
Contact Judy
Website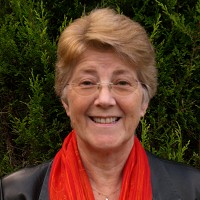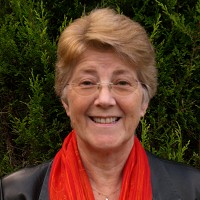 I have over thirty years' experience working with adults as a Clinical Psychologist and Psychotherapist in the NHS. I am an accredited EMDR Consultant and Supervisor. I now work solely in private practice in Lancaster and I see clients presenting with a wide range of problems and difficulties. For many years I have specialised in the assessment and treatment of trauma. This includes historical and recent abuse (physical, sexual and emotional), exposure to violence, accidents, and physical injuries. I also work with people presenting with anxiety, depression, eating disorders, marital and sexual problems.
Background & Qualifications
BA (Hons) Dip. Clin. Psych. C. Psychol. AFBPSs. Registered Clinical Psychologist with the Health and Care Professions Council (HCPC) and Chartered Psychologist by the British Psychological Society.
EMDR Europe Accredited Consultant and Supervisor.
My Specialisms
I am trained in Psychodynamic Psychotherapy, Cognitive Behaviour Therapy (CBT), Eye Movement Desensitisation and Reprocessing (EMDR) Therapy, Psychosexual and Marital Therapy, Systems Centred Therapy (SCT). I offer an integrated approach, often using a range of therapeutic approaches,where required. I specialise in trauma-related conditions, which can often underpin symptoms of anxiety and depression.
Approach to Therapy & How I Work
It is very important to me to do a thorough assessment before making a therapy plan, so that we can gain a good understanding of the history, triggers, associations and maintaining factors underlying a person's difficulties. Therapy usually begins by enabling the client to work on strengthening and building new internal resources, to develop a toolkit whereby the person can feel emotionally stronger and more in control of difficult feelings. Therapy means working towards change.
Therapies & Rates
Please note the rates detailed below are there to give you an idea of the therapists standard rates, we strongly advise you contact the therapist for more detailed rates and any offers they may have.
| | | | |
| --- | --- | --- | --- |
| Therapy | Appointment Type | Rate | |
| Psychotherapy | In Person | Please Call | |
| Cognitive Behavioural Therapy | In Person | Please Call | |
| EMDR | In Person | Please Call | |
| Sex Therapy | In Person | Please Call | |
Contact Judy
Website