Contact Kaki
Visit Website
Kaki Mungai
, Sex Therapist
in London
Contact Kaki
Website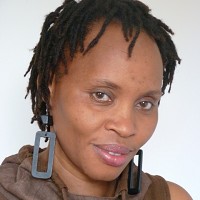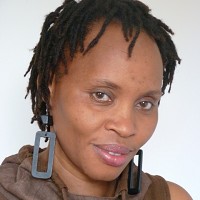 I am an integrative counsellor and a psychosexual and relationship therapist, practicing from south east London. My intention is to support and empower individuals and couples to achieve their life potential in a safe and non-judgemental environment. My own background has given me an insight into, and understanding of, individuality, acceptance and diversity. I am MBACP accredited/registered and COSRT member. I abide by their code of conduct and ethical framework
Background & Qualifications
I hold a Post Graduate Diploma in Psychosexual and relationship counselling, BA in Integrative Counselling, Foundation degree in psychology and integrative counselling and certificate in social work. I use an integrative approach drawing on various therapeutic models such as psychodynamic, person centred, cognitive behavioural therapy (CBT), solution focused therapy (SFT) and transcultural models


I have worked in various sectors including private, charity and primary care setting, including Kings College Hospital, with a wide range of individuals and couples on a wide range of issues. I also work as disability consultant with people with learning disability. I developed a passion in helping whist working with people with learning disabilities within the NHS. I released every human being unique with unique ability potential to achieve given time and acceptance.
My Specialisms
Are you struggling with day-to-day life? Are you feeling stuck, unable to made decisions, tearful, angry, resentful, loss? Are you struggling with your relationship with yourself and others?

My role as a counsellor is to support you through this hard time and help you to use your internal ability to implement change that results in a more satisfying life. I will not offer advice but will commit to walk alongside you without judgement, as I believe every individual has the potential to achieve a satisfying life.

I offer a warm and confidential space where you will feel supported as you explore and gain insight into the difficulties that bring you to counselling. Counselling is an individual journey as every human being has unique gifts and abilities. I understand the journey can be difficult; looking into how you got here, your past experience, history, culture and beliefs can be daunting. In this vulnerable time my aim is to provide a supportive safe space where you will feel accepted, supported and listened to.

Psychosexual and Relationship Therapy

Are you happy with the sex you are having? Are you and your partner having satisfying sex ? Or are you struggling with your sexuality? Are you experiencing low libido, low sexual desire, unable to achieve an orgasm, finding it hard to achieve or maintain an erection, unable to control ejaculation or experiencing delayed ejaculation?

It is often difficult to know how to resolve difficulties around sex, sexuality and relationship. As a Psychosexual and relationship therapist I will support and help you explore sexual and relationships issues in a safe environment. I believe human being are all sexual being regardless their age or sexuality. I offer a safe space for individuals and couples to explore their sexual problems with being judgement
Approach to Therapy & How I Work
We would normally meet for one hour each time. Initial assessments take longer, at an hour and quarter although you will be charged only for an hour. The purpose of the initial meeting is to assess whether counselling is appropriate to your needs and if I am the right counsellor to work with you. This involves form filling as well as giving you a sense of how I work as a counsellor.

My role as counsellor is to offer you unconditional positive regard, empathy, acceptance and then to get to know you, understand who you are, why you are the way you are, what your needs might be and how they could be met in counselling. At our initial meeting I usually ask a lot of questions to find out about you and where you are and issues that brought you to counselling. This includes a little about your past to find out how counselling can help.

I use an integrative approach drawing on various therapeutic models such as psychodynamic, person centred, cognitive behavioural therapy (CBT), solution focused therapy (SFT) transcultural models and psychosexual and relationships techniques. Integrative counselling has evolved from a belief that no single model of counselling or psychotherapy is able to provide for the immense complexity of each individual human being. Integration is the process of recognising and valuing the knowledge, skills and insight from different theoretical models.

As a counsellor I value the individuality and uniqueness of each person. I also respond in an individual way to your circumstances and situations. I'm aware of difference and diversity and difference within difference. I welcome each person's values and have respect of people's diversity. My experience in counselling includes working with people from a range of different backgrounds and communities; young and old, male and female, with issues including difficulties with sexual identity, self acceptance and cultural/religious beliefs and expectations. I have also worked with individuals experiencing difficulties meeting their parents' expectations whilst also finding their own identity in a western culture. Through my training and working with different client groups I have found that clients value counselling when they are comfortable with the counsellor, feel accepted, and have a safe place to explore and build a therapeutic relationship.



.
Therapies & Rates
Please note the rates detailed below are there to give you an idea of the therapists standard rates, we strongly advise you contact the therapist for more detailed rates and any offers they may have.
| | | | |
| --- | --- | --- | --- |
| Therapy | Appointment Type | Rate | |
| Counselling | In Person | £50 per 60 minutes | |
| Sex Therapy | In Person | £50 per 60 minutes | |
| Relationship Therapy | In Person | £65 per 60 minutes | |
Additional Rate Information
A ten minute consultation over the phone is free. Thereafter, for hourly sessions fee are Individual fee £50 couple £65 All booked sessions are charged and 72hours cancellation period is required
Contact Kaki
Website