Contact Kevin
Visit Website
Kevin Hobbs
, Sex Therapist
in Deal
Contact Kevin
Website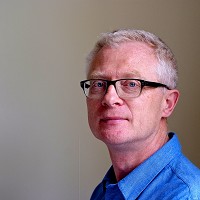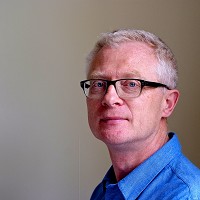 Hi, I've been working as a psychotherapist for over twenty years now, with individuals and couples, helping them to achieve the life they want. I love the work and still find it fascinating. My specialisms are working with people who have a relationship or sexual difficulty, working with people who have a diagnosis of autism and those with a mental health problem such as anxiety or depression. I work hard to adapt my therapy to the individual and the presenting problem, but most of my work is influenced and in line with ACT (Acceptance and Commitment Therapy) or CBT (Cognitive Behavioural Therapy). However, when working with couples or families I would also utilise a systems approach. I regularly practice mindfulness myself and integrate this into a significant proportion of my work.
Background & Qualifications
I initially trained as a youth and community worker and started work in sexual health as an HIV outreach worker, making contact with people who are not normally in touch with services, from this I trained as a psychosexual therapist in the north-west of England at Manchester Victoria University. I worked as a psychosexual therapist in various NHS clinics in the north-west and late became a senior lecturer on the Masters in Psychosexual Therapy at the University of Central Lancashire. A relocation to Kent brought about a further development in my education training career where I worked on Masters programme in Leadership and Management for public service workers at Salomons in Tunbridge Wells. After some further training in Cognitive Behavioural Therapy at the Institute of Psychiatry I started work in the NHS as a CBT psychotherapist and have subsequently specialised in the field of psychosis. Through personal connections and noticing a high proportion of individuals who could be diagnosed as being on the autistic spectrum, I have developed an interest and specialism in this area.

I am a UKCP (United Kingdom Council for Psychotherapy) registered and COSRT (College of Sexual and Relationship Therapy) accredited psychotherapist and I am also a general member of the BABCP (British Association of Behaviorual and Cognitive Psychotherapy and the ACBS (Association of Contextual Behavioral Science). I keep up to date with advances and developments in psycotherapy and keep myself open to change and development.
My Specialisms
Sexual and relationship therapy with individuals and couples who are gay, straight or trans.
Autistic spectrum conditions including assessment with ADOS II
ADHD
Psychosis, anxiety conditions, including phobias, OCD, generalised anxiety and depression. Trauma and trauma related problems
Approach to Therapy & How I Work
Most of my work is underpinned by ACT (Acceptance and Commitment Therapy) and CBT (Cognitive Behavioural Therapy), although I do draw on other modalities when they are more helpful to the work being undertaken.
Therapies & Rates
Please note the rates detailed below are there to give you an idea of the therapists standard rates, we strongly advise you contact the therapist for more detailed rates and any offers they may have.
| | | | |
| --- | --- | --- | --- |
| Therapy | Appointment Type | Rate | |
| Psychotherapy | In Person | £60 per 60 minutes | |
| Counselling | In Person | £60 per 60 minutes | |
| Cognitive Behavioural Therapy | In Person | £60 per 60 minutes | |
| Mindfulness | In Person | £60 per 60 minutes | |
| Sex Therapy | In Person | £60 per 60 minutes | |
Additional Rate Information
A limited number of lower cost sessions are available. If you would like to discuss this please get in contact with me.
Contact Kevin
Website