Contact Liz
Visit Website


Liz Mensah
, Sex Therapist
in London
Contact Liz
Website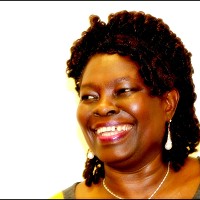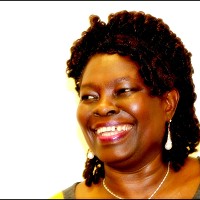 I am a qualified Systemic and Family Therapist and a Clinical Supervisor, as well as a trainer and group facilitator. I have extensively specialist experience in working with individuals, families, couples and groups with over her twenty-five (25) years in the National Health Service (NHS), Local Authority, Children Social Care setting and the voluntary sector in the United Kingdom and Africa. From my extensive experience, I have acquired the relevant working knowledge of safeguarding legislation and policy, mental health and psychological intervention and is able to combine these with her social work and therapeutic training.
I have successfully engaged and provide positive intervention with individuals, couples, children, young people and families to improve their relationships and bring resolution to difficulties including mental health issues and child protection.
In working with parents, I am able to develop their capacity and resilience to parent through using a wide range of parenting models including multifamily group therapy.
Through Ichthus Therapeutic services Ltd, a friendly, private and professional therapeutic service I provide specialist intervention in complex emotional, behaviour and psychological problems; mental health difficulties including anxiety and depression; managing relationship challenges including separation and divorce and its effects on children and families; grief, loss and bereavement, parenting skills development, relationship building and marriage preparations; supervision and mentoring.
As a result of my passion and commitment to the eradication Female genital mutilation (FGM) I provide, through Esther Kids Project, consultation, education and bespoke training to young people, teachers, parents, faith and community leaders and other interested groups and organisation. I also provide a culturally sensitive psychotherapy help /counselling to cope with the mitigating effects of FGM

Background & Qualifications
Advanced Diploma in Supervision of Family and Systemic Psychotherapy (Merit)
MSc Family and Systemic Psychotherapy - Institute of Family Therapy (IFT)
Trained Freelance Female Genital Mutilation facilitator (FORWARD)
Certificate in Group work (setting up and running Multi-Family Groups)
Postgraduate Certificate in Child Care Studies Brunel University
Post Qualifying Social Work Part 1Award Brunel University
Post Qualifying Child Care Award Brunel University
Diploma in management (Distinction) Birkbeck College, University of London


My Specialisms
As a Systemic Psychotherapist, I work with individuals, children, young people couples, and families from all backgrounds who are experiencing difficulties with a wide range of issues, including:

•Couple and marital difficulties
•Pre-marital/marriage preparation
•Issues relating to divorce, separation, blended families, step-parenting and lone parenting
•Parenting issues and managing children's behaviour of all ages
•Issues arising out of illness and disability
•Problems relating to alcohol and other substance abuse
•Coping with the effects of violence, sexual or emotional abuse in the family
•Rebuilding relationship after traumatic events
•Coping with the effects of stress on relationship s
•Meeting the challenges of life cycle changes
•Anxiety, depression and other mental health difficulties
•Bereavement, grief and loss
•Female Genital Mutilation (FGM) Training
•Coping with the negative impact of Female Genital Mutilation (FGM)
•Low self -esteem, confidence issues & and self-harming
Approach to Therapy & How I Work
From my personal and professional experiences consisting of over 30 years of working with individuals, couples' children and families in the local authority, NHS, voluntary sectors both in the United Kingdom and in Africa, I have seen and observed the damaging effects of poor and negative relationship patterns on children, adults, couples and organisations. Through talking and positive engagement, I have also seen walls broken down, people reconnecting with lost skills and techniques, developing and adopting new ones and together with their resilience able to make small shifts which result in sustaining change and resolving some difficulties.

As a Psychotherapist, I am committed to the Systemic Approach that sees individuals and family members as part of a system that relates and influences each other in negative and positive ways, hence the need to work together to find solutions to difficulties. Systemic Psychotherapy is a branch of talking therapy, which research indicates is effective in a wide range of areas including parenting issues, child and adolescent behaviour, divorce and separation, adult mental health and changes in family life. This type of psychotherapy is particularly helpful in supporting families going through significant life changes, as well as treating specific problems such as relationship difficulties, psycho-sexual problems, domestic violence, mood disorders: anxiety and depression, alcohol or drug abuse, schizophrenia, adjustment to chronic physical illness. Link to AFT

Good clinical outcome for client is my major priority. So I adopt a non-judgmental stance, with sensitivity to difference and spirituality and strive to establish sincere and trusting therapeutic relationships with clients from the beginning. I pay attention to the impact of wider context issues, such as economic deprivation and accessibility, gender, sexuality, religion, culture, education, on children and family functioning and give priority to anti-discriminatory.

I am also passionate about the eradication of Female Genital mutilation (FGM). Through the Esther Kids Project, I provide culturally sensitive consultations, education and bespoke training to young people, teachers, parents, community/faith leaders and any interested persons and organisations.

I am married with two children and attend the Jubilee Church, a multicultural church in Enfield, where I lead and facilitate The Marriage Course and the Parenting Children's Course.
Therapies & Rates
Please note the rates detailed below are there to give you an idea of the therapists standard rates, we strongly advise you contact the therapist for more detailed rates and any offers they may have.
| | | | |
| --- | --- | --- | --- |
| Therapy | Appointment Type | Rate | |
| Psychotherapy | In Person | £80 per 60 minutes | |
| Sex Therapy | In Person | £80 per 60 minutes | |
| Life Coaching | In Person | Please Call | |
| Relationship Therapy | In Person | £95 per 60 minutes | |
Additional Rate Information
children and family -please call Marriage preparation Please call
Contact Liz
Website