Contact Margaret
Visit Website
Margaret Ramage
, Sex Therapist
in London
Contact Margaret
Website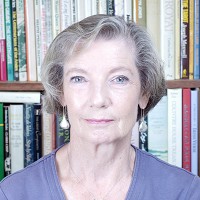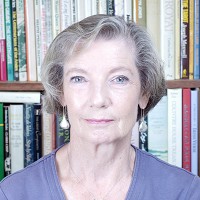 Initially from a nursing background, I was instrumental in setting up one of the first sexual therapy training courses in the UK , which was launched in 1981. From that base I taught Medical Students in St George's Hospital Medical School, and have been involved in the training and development of many therapists in the years since then. I worked in the NHS from 1987, setting up and running a psychosexual clinic which still exists, albeit in a different form, as part of Family Planning Services.
FamilyTherapy training developed my skills and ways of thinking about sexual problems, and I have undertaken many different trainings over the years so that I can offer a comprehensive range of ways of working with a broad variety of problems.
Since 2007 I only work in private practice in Central London, where I see individual and couples on Mondays Tuesdays and Wednesdays. I take an individual approach to each situation, taking into account the income, work commitments and family obligations when deciding frequency of appointment and fees. Therapy and counselling have to fit in with daily lie, after all.
Background & Qualifications
Nursing training at Guy's Hospital 1961.
Diploma in Family Therapy Springfield Hospital 1992
Accredited Member, Accredited Supervisor and Fellow of College of Sexual and Relationship Therapists
UKCP Registered
My Specialisms
Sexual and Relationship Counselling and Psychotherapy
Personal Psychotherapy and Counselling
Marriage Counselling
Family Therapy and Constellations
Somatic Trauma Therapy
Approach to Therapy & How I Work
There is no one best approach to therapy, research has borne that out over and over again, it is the nature of the therapeutic relationship which makes the difference. I don't have a single approach, so I can meet each situation as it is, and try to fit the work of therapy to match the situation. If I feel that I am not the right person to work with an issue, i do my best to refer on to somebody more appropriate.
Over the yearsI have done such a lot of training in many fields that most of the issues that people struggle with are familiar to me, and there is no one way that will suit all.
Therapies & Rates
Please note the rates detailed below are there to give you an idea of the therapists standard rates, we strongly advise you contact the therapist for more detailed rates and any offers they may have.
| | | | |
| --- | --- | --- | --- |
| Therapy | Appointment Type | Rate | |
| Psychotherapy | In Person | Please Call | |
| Counselling | In Person | Please Call | |
| Sex Therapy | In Person | Please Call | |
| Relationship Therapy | In Person | Please Call | |
Additional Rate Information
Please call to discuss rates. 07977 493 667
Contact Margaret
Website