Contact Priya
Visit Website

Priya Tourkow
, Sex Therapist
in Kent
Contact Priya
Website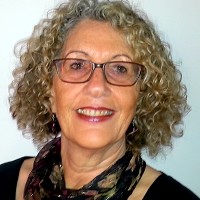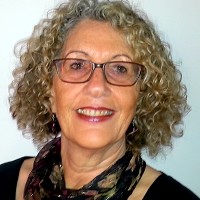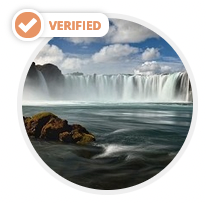 Hello there,

Twenty something years ago, when I became a Certified Holistic Psychotherapist, I began working with clients and soon discovered that relationships were the life blood of almost everything they talked about. This made a lasting impression on me and was the basis of my decision to make relationships my specialism. Plus I'm passionate about them and because I know we humans are "wired to connect".

Most relationships, especially as the years go by, are potential for all sorts of things... joy, pain, depth, fun, intimacy: emotional and physical, plus ideally...exciting personal growth for both individuals and the couple together. This is what leads us to deeper love and connection.

It's what I've discovered in my relationship, (perseverance necessary!) and it's what I would love to help other people achieve in theirs.
Background & Qualifications
Certified Holistic Psychotherapist 1993-1997
Diploma in Couples Relationship and Psychosexual Therapy 2010-2011
Advanced Diploma in Couples therapy 2012-2013
Accredited with BACP (British Association of Counselling and Psychotherapy) and COSRT (College of Sexual and Relationship Therapy) 2013
Trained with Centre for Encounter-Based Couples Therapy in "Crossing the Bridge" Couple Work 2013-2014
My Specialisms
I specialise in everything to do with RELATIONSHIPS....and that's a lot of things!

INDIVIDUALS: If you have any issues regarding relationships...if you find them challenging, are addicted to them, fear them or lack confidence, I can work with you.
I often see people who struggle with being sexual in relationship, due to their upbringing or an abusive trauma.
I can also help with body image and all related issues. I am able to help with sexual addiction.

COUPLES: I can see you together, ideally, but also it's fine if one of you wants to come initially or continuously.
I can help you with all situations concerning communication, conflict, family issues, lack of trust, decision making....anything that needs help and a new way forward in your relationship.
I also help with problems regarding intimacy...lack of sex, different needs, desires, also any actual sexual problems that may be present. That includes sexual addiction.
I am trained to work with ADHD or ADD....the adult form of Attention Deficit Disorder. This plays havoc with relationships and many people don't realise they have it.


Approach to Therapy & How I Work
I am extremely down to earth, caring and supportive.
I do my very best to enable couples (and individuals), with my guidance, to find the best and most loving ways forward together. This, unfortunately, is not always possible. But wherever we get to, it is YOUR relationship and needs you both to take care of it. This is what I enable you to do.
I am creative and eclectic in my style, sometimes working with deep communication methods, other times bringing in an exercise involving breath work and simple touch.
Above all, I work with what you bring and your pace and comfort level, though I can gently challenge at times.
I take total account of your needs, integrity and confidentiality at all times.
I abide by the BACP Code of Ethics.
Therapies & Rates
Please note the rates detailed below are there to give you an idea of the therapists standard rates, we strongly advise you contact the therapist for more detailed rates and any offers they may have.
| | | | |
| --- | --- | --- | --- |
| Therapy | Appointment Type | Rate | |
| Counselling | In Person | £70 per 60 minutes | |
| Sex Therapy | In Person | £70 per 60 minutes | |
| Relationship Therapy | In Person | £70 per 60 minutes | |
Additional Rate Information
Individuals or Couples Person to Person Therapy Cost: £75-£60 per hour. (Sliding scale...choose your comfort level between the two amounts). I suggest a 90min initial session for couples COST £90.
Contact Priya
Website