Contact Roz
Visit Website
Roz Ottery
, Sex Therapist
in Halifax
Contact Roz
Website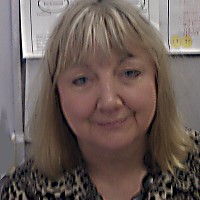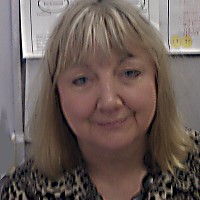 I am an experienced therapist with 25 years of continuous practise. I have worked extensively as a therapist, both for Relate and for the National Health Service, in a large regional teaching hospital. I run a very successful private practise, which I have been doing since September 2000.

My consulting room is now a dedicated therapy room within my home in Halifax West Yorkshire. Clients regularly travel for consultation from further afield, such as Skipton/Leeds/Harrogate/Bradford/Huddersfield/Burnley etc.

When i worked for the NHS I saw approximately 800 patients a year in my role as a relationship/psychosexual psychotherapist. A significant number of those I saw had suffered mutilation and/or physical / emotional trauma as a result of war, conflict, torture or abuse. I have expertise in historical childhood abuse (sexual, emotional, physical) and have worked often with adults who, as children, were long term carers for parents or siblings.

Childhood trauma often needs a compassionate, patient and focused type of approach (See Specialisms below).

I am acutely aware of privacy being a most important aspect of trust. Privacy and confidentiality are two of the foundations stones of ANY therapy. I ensure privacy, confidentiality and compassion are hall marks of my practise. Further to this, research suggests, that the outcome of therapy is positively influenced by the quality of the 'theraputic alliance'. I thererfore allow between up to 90 minutes for the first consultation, in which an assessment is made of all needs and goals. At the end of the first session, I will be able to tell you if I have the 'skill set' required to help you with the issue you are bringing to therapy. The extra time allowance in the first session will also give you a chance to experience the way I deliver therapy. It will aid you in deciding if you would like to work with me further.

Therapy is my vocation. I attain a consistent "excellent" in feedback scores from 90% of my clients.

I strictly adhere to the principles and ethics expected by all three of my professional organisations (see Background and Qualifications).
Background & Qualifications
I have an honours degree (Drama as therapy in my third year thesis) from Middlesex University (1979) and an Ordinary degree (psychology based) from The O.U. (1976)

I have post graduate 3 year certificate from Relate in couple therapy (1994 -97) as well as a post graduate diploma in Psychosexual psychotherapy (1997 -98). I also have certification in T.A. and Medical Hypnosis (which I use for guided visualisation and relaxation).

I worked as a couple therapist and then as an independant Consultant for Pennine Relate (14 years).

My NHS work was within Liaison Psychiatry as a psychotherapist in the Psychosexual Medicine Service at Leeds General Infirmary (10 years).

I am an accredited member of The College Of Sexual and Relationship Therapy (COSRT).
I am a registered member of British Association of Counsellors and Psychotherapists (BACP).
I am a registered member ofBritish Society of Clinical and Aceademic Hypnosis. (BSCAH)... although please note I am NOT a hypnotherapist.

I strictly adhere to the principles and ethics expected by all three of my professional organisations.

I have run a private practise since the year 2000.
My Specialisms
I specialise in trauma work and childhood abuse using inner child work to heal and to re-parent the self. Work that targets low self worth or shame is also a specialism. I have alot of experience with complicated bereavement and/or the sudden death of a loved one.

Other areas of expertise include:-
Anxiety.
Problems with relationships of all kinds.
Sexual dysfunction or problems.
Self confidence / self esteem.
Work related issues.

Approach to Therapy & How I Work
I work in an eclectic way and always collaboratively with the client. I do not believe in hierarchy and base all my interaction on equality of being within the counselling room. In other words... if you have a difficulty, we find a way to put our heads together and solve it or manage it. You are the expert on yourself - I hold the expertise to facilitate change.

Having faced the problem of 'which therapist to choose', myself, in the past, I encourage all potential clients to make an independant decision regarding any further, future ntments. No one should feel any pressure to make further appointments with any therapist: Therefore, at the end of our assessment session, no further appointment will be suggested. Once you have returned home you will have time to reflect on the experience you have had and.decide if would like to work with me. If that is the case, a further appointment can be made by contacting me for an ongoing appointment.
Therapies & Rates
Please note the rates detailed below are there to give you an idea of the therapists standard rates, we strongly advise you contact the therapist for more detailed rates and any offers they may have.
| | | | |
| --- | --- | --- | --- |
| Therapy | Appointment Type | Rate | |
| Psychotherapy | In Person | £60 per 60 minutes | |
| Counselling | In Person | £60 per 60 minutes | |
| Emotional Freedom Technique | In Person | £60 per 50 minutes | |
| Sex Therapy | In Person | £60 per 50 minutes | |
| Relationship Therapy | In Person | £60 per 60 minutes | |
Additional Rate Information
I charge £60.00 per session. For most psychotheraputic and couple sessions, the session is a full 60 minutes in length... PLEASE NOTE - The first session is an assessment, which lasts up to 90 minutes. Sex therapy and EFT are 50 minute sessions. I leave 30 minutes in between each client so 'coming and going' is less pressured and you will not meet other clients at the door.
Contact Roz
Website