Contact Ruth
Visit Website
Ruth Proud
, Sex Therapist
in Burntwood
Contact Ruth
Website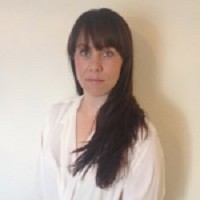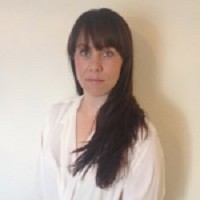 I'm Ruth a qualified Sexual and Relationship Psychotherapist offering private couple and individual therapy based in Burntwood, Staffordshire.

We all experience difficulties in our relationships and/ or sexual lives at some point, coping with these problems can be difficult and make us feel very alone, self-conscious, anxious, angry or ashamed. Some people suffer for weeks, months or even years without discussing their worries with anyone including their partners (if they have one). If you're reading this you have probably considered therapy as a potential solution to whats going on. I can help to identify the problem and work with you to find a solution.


Background & Qualifications
I have over 10 years experience in psychological therapy and mental health work in the Midlands and Nottinghamshire and have previously worked for the NHS in Derbyshire as a Community Sexual Health Development Worker. I also work as Psychosexual Therapist for Relate Derby.

I successfully completed Post Graduate qualification in Sexual and Relationship Psychotherapy at The Porter Brook Clinic, Sheffield 6 years ago. My training integrated Cognitive Behavioural Therapy (CBT), Systemic and Psychodynamic Therapy approaches and medical training based in a clinical setting. I am a member of COSRT and continue to develop my approach my attending courses of interest.


My Specialisms
I work with individuals and couples on all areas of sexual function including: low/ loss of libido/ sexual desire, post menopausal sexual problems, erectile dysfunction, sexual pain or discomfort, sexual phobia, rapid (premature) ejaculation, delayed ejaculation, sexual phobia, sex addiction, gender and sexuality identity, sexual abuse and related PTSD, anorgasmia and fertility problems. I also work with relationship issues such as communication difficulties, affairs, divorce/ separation, fertility issues, mental health and emotional difficulties and trust issues.








Approach to Therapy & How I Work
Sex therapy/ Psychosexual Therapy and Relationship Therapy is inclusive of adults of all ages and sexual orientations, single people as well as people in relationships whether you've been together for years or have recently met, are married, cohabiting or living separately. I would always recommend attending therapy with a partner if you have one. This is because sexual and/or relationship problems hardly ever belong to one partner or the other, even when the primary cause is a physical problem. Sexual problems often change the way you relate to each other as a couple, and the way you are dealing with the problem may be intensifying the difficulty and vice versa.

After initial contact either by phone or email we will arrange a convenient time for a consultation session. You can attend as an individual or couple, if you do have a partner at the moment I would encourage you attend sessions together but that's really up to you. The first session provides opportunity to discuss confidentiality, frequency of sessions and what to expect from therapy, it also helps decide if therapy is right for you and/ or your partner and if it isn't then we will identify what is. The next two sessions will focus on a thorough assessment of the problem(s) you're experiencing. Once this is completed a formulation of the problem identifying possible causes and current situation will identify treatment options, interventions and agreed goals. This is the same whether it's a sexual or relationship problem or both.

Talking about sex, relationships and personal issues can be difficult, sometimes it takes a few sessions to feel comfortable talking so it may be that you don't say everything straight away, that's Okay, Il do my best to put you at ease.

Further information about the background of sexual and relationship psychotherapy, along with details about me and the therapy I provide can be found on my website in addition to some frequently asked questions. If you would like further information please feel free to contact me directly by phone, email or via my website.

Therapies & Rates
Please note the rates detailed below are there to give you an idea of the therapists standard rates, we strongly advise you contact the therapist for more detailed rates and any offers they may have.
| | | | |
| --- | --- | --- | --- |
| Therapy | Appointment Type | Rate | |
| Sex Therapy | In Person | £40 per 50 minutes | |
| Sex Therapy | In Person | £50 per 50 minutes | |
| Relationship Therapy | In Person | £40 per 50 minutes | |
| Relationship Therapy | In Person | £50 per 50 minutes | |
Additional Rate Information
Sessions are for 50 minutes and are £40 for individuals and £50 for couples, the initial session is offered at a reduced rate.
Contact Ruth
Website