Contact Samantha
Visit Website
Samantha Baradhi
, Sex Therapist
in Dundee
Contact Samantha
Website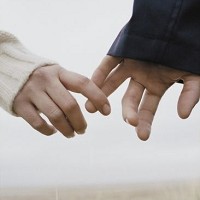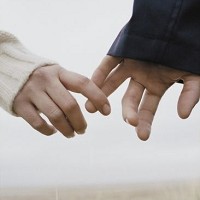 Dr. Samantha Baradhi - Chartered Counselling Psychologist & COSRT Accredited Psychosexual Therapist.

Psychosexual (Sex) Therapy - As a psychosexual therapist I can help with any sexual or relationship issue that you have been unable to resolve alone. I am happy to work with individuals and couples, with any concerns you may have regarding your relationship or sexual life.

Psychological Therapy - As a Chartered Psychologist I can help with any issue that is causing you distress. I offer shorter term counselling and longer term psychological therapy to help you overcome and resolve any psychological and emotional distress that is preventing you from living a full life.

Appointments are available in Dundee & Aberdeen.
Background & Qualifications
Doctorate in Counselling Psychology (DPsych)
BSc (Hons) Psychology (University of London)
Diploma in Psychosexual Therapy (Relate Central, Rugby)
Foundation in Family Therapy & Systemic Practice (Family Therapy Training Network)
Certificate in Sexual & Relationship Psychotherapy (Porterbrook NHS Clinic)
Marital & Couple Counselling (London Marriage Guidance)
Systemic Couple Therapy (Relate)

Memberships:
Accredited by the College of Sexual & Relationship Therapists (COSRT)
Chartered Counselling Psychologist with the British Psychological Society (BPS)
Registered Practitioner Psychologist with the Health & Care Professions Council (HCPC)
My Specialisms
Psychological Therapy
Effects of Trauma
Psychosexual Therapy
Relationship Therapy
Family Therapy
Counselling
Approach to Therapy & How I Work
As a counselling psychologist I work integratively, meaning that I specialise in cognitive behavioural therapy (CBT), but also draw on a number of other psychological approaches to therapy that I integrate with CBT, chosen and adapted collaboratively to suit your specific needs. I add ideas, theory and techniques from person-centred therapy, acceptance & commitment (ACT) and compassion-focused therapy, systemic/family, psychoanalytic and schema therapy. This allows me to work flexibly with individuals, couples and families.

I am attachment minded, which means I consider an attachment-focus an important aspect of our work together, as well as the quality of your early attachments. An attachment perspective assumes that basic emotional needs of security and support must be adequately met in order for people to learn and develop, therefore a priority is to provide a secure base for my clients from which they can explore new ways of being.

I also hold a strong relational stance, which to me means being flexible and reflective in my style depending on your needs, and considering the network of relationships into which you are intertwined with others. Underpinning my approach is a strong humanistic ethic which prioritises a deep valuing and respecting of my client's individual way of being. This makes my therapeutic practice collaborative and tailored to your wants and understandings.
Therapies & Rates
Please note the rates detailed below are there to give you an idea of the therapists standard rates, we strongly advise you contact the therapist for more detailed rates and any offers they may have.
| | | | |
| --- | --- | --- | --- |
| Therapy | Appointment Type | Rate | |
| Psychotherapy | In Person | £60 per 60 minutes | |
| Counselling | In Person | £60 per 60 minutes | |
| Cognitive Behavioural Therapy | In Person | £60 per 60 minutes | |
| Sex Therapy | In Person | £60 per 60 minutes | |
| Relationship Therapy | In Person | £60 per 60 minutes | |
Additional Rate Information
My aim is to provide a high standard of professional therapeutic care that is accessible and affordable. With this in mind I also offer concessional fees to current full time students and to those on a low income.
Contact Samantha
Website