Contact Sarah
Visit Website
Sarah Calvert
, Sex Therapist
in London
Contact Sarah
Website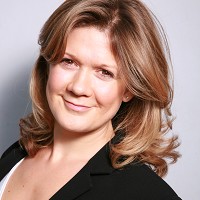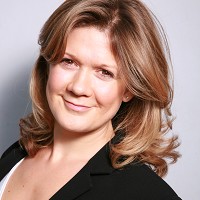 I am a professionally qualified, experienced and fully accredited psychotherapist; having worked both in private practice and within the NHS. I have a rich and varied experience dealing with many different issues and people from all walks of life.

I trained as a psychotherapst at the Centre for Counselling and Psychotherapy , completing a four year UKCP accredited post graduate diploma. Additionally I am also a qualifed psychosexual and relationship therapist, holding a post graduate diploma from The London Diploma, training accredited by COSRT.

Prior to retraining to become a psychotherapist i worked within the corporate sector, working for a blue chip company and ran my own business. Therefore I have direct exprience of the demands of corporate life and the stresses of balancing career with family and personal relationships.

I have always held an interest and curiosity regarding individuals overcoming their obstacles to reach their true potential in life, be that in business or personal relationships. I believe that therapy can assist us in realising our potential.
Background & Qualifications
I have a wide range of experience working with many different types of individuals and couples with a variety of different issues, both within private practice and within the NHS.

I am UKCP accredited and a member of COSRT. I abide by UKCP and COSRT code of ethics.

Jan. 2013 - Oct. 2014 The London Diploma. Post graduate Diploma in Relationship and Psychosexual Therapy
Jan. 20017 - Nov. 2010 Centre for Psychotherapy and Counselling Education. Post graduate Diploma in Psychotherapy
Sep. 2006 - June 2008 College of Naturopathic Medicine. Diploma in Natuopathic Nutriition (2 yrs completed)
Sep 2006 - Dec 2006 Lambeth college Counselling Skills
Oct. 2005 - Feb 2006 Thames Valley University Postgraduate Certificate - Psychology
Oct 1991 - June 1994 University of Greenwich B.A. Hons 'Culture and Belief Studies'

My Specialisms
i work with a wide variety of different issues such as: anxiety, depression, low self esteem, eating disorders, addictions, anger issues.

As a psychosexual and relationship therapist i also specialise in working with relationship and psychosexual issues with couples and individuals. Psychosexual and Relationship therapy can provide a safe, confidential and non-judgemental space in which to address problems and begin the process to work towards transformation. Some examples of issues that I work with are:

erectile dysfunction sex and porn addiction lack of trust loss of sexual desire
premature and delayed ejaculation marital and relationship problems sex avoidance arousal disorders
painful sex conflict resolution communication issues sexual and relationship difficulties following abuse.
orgasm difficulties relationship dilemmas menopause
Approach to Therapy & How I Work
I respect that entering into therapy is often a big decision and one which takes courage. I provide a welcoming, safe, empathetic and non-judgemental space for our work together.

My approach is integrative, which means I draw from a variety of different therapy models to find the methods of working that best suit you, your needs and goals.

Within psychosexual and relationship therapy the behavioural modalitity of therapy is adopted to a greater extent to enable changes to be made in the here and now, other modalities are applied to help us to gain an understanding of the origins of the issues.

In addition to using the usual talking therapy, which is normally where the client talks to the therapist and the therapist listens offereing insight I also use more creative tools such as working wtih dreams, guided visualisations and art work, to help us explore the issues together.


Therapies & Rates
Please note the rates detailed below are there to give you an idea of the therapists standard rates, we strongly advise you contact the therapist for more detailed rates and any offers they may have.
| | | | |
| --- | --- | --- | --- |
| Therapy | Appointment Type | Rate | |
| Psychotherapy | In Person | Please Call | |
| Sex Therapy | In Person | Please Call | |
| Relationship Therapy | In Person | Please Call | |
Contact Sarah
Website