Contact Shahrzad
Visit Website
Shahrzad Pour Abdollah
, Sex Therapist
in London
Contact Shahrzad
Website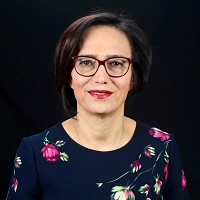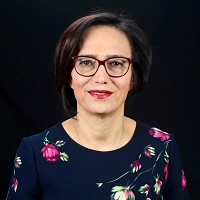 I have 20 years of experience working with individuals, couples, women, children, adolescents and their families with various mental health issues, relationships difficulties and sexual concerns. I take into consideration all aspects and experiences of the person.
Background & Qualifications
I am a trained systemic and psychosexual therapist. I hold an Advanced Diploma in Couples Therapy and Diploma in Psychosexual Therapy and work around sexual concerns.

I am a member of European Association of Psychotherapy (EAP), member of European Family Therapy Association (EFTA), a registered member of BACP and general member of College of Sexual & Relationship Therapists (COSRT).
My Specialisms
I am a psychosexual and family therapist and I also work with individualls around a wide range of mental health issues, including depression, anxiety, phobia, self steam and stress.
Approach to Therapy & How I Work
I mostly include integrative, humanistic, psychosexual, relational and psychodynamic approaches to my practice. Depends on my clients issues, I use a relevant approach or homework as appropriate. My systemic and psychosexual training are also applied when I deal with relevant cases

I work in a non-judgmental, accepting, caring yet challenging way in accordance to the guidelines of professional bodies. A good, empathetic therapeutic relationship is extremely important in my work and I see all clients as unique.

I work under 50-minute weekly sessions, but in case of couples or families allow for flexibility. The number of sessions may vary, depending on the goals of each case. I first look at the person's abilities and use them to analyse and resolve his or her problems. Though analysis is important, my approach is to find out how an individual can cope with a problem during various periods of his/her life.
Therapies & Rates
Please note the rates detailed below are there to give you an idea of the therapists standard rates, we strongly advise you contact the therapist for more detailed rates and any offers they may have.
| | | | |
| --- | --- | --- | --- |
| Therapy | Appointment Type | Rate | |
| Psychotherapy | In Person | Please Call | |
| Sex Therapy | In Person | Please Call | |
| Relationship Therapy | In Person | Please Call | |
Contact Shahrzad
Website