Contact Stuart
Visit Website


Stuart Downing
, Sex Therapist
in Kenilworth
Contact Stuart
Website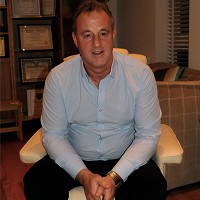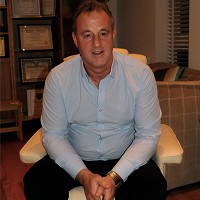 Welcome and thank you for taking the time to read my profile.

Ask yourself what is preventing you from resolving issues, holding you back from leading a more fulfilling, satisfying and healthier life ??

I can help drop that unwanted behaviour, improve that performance or achieve that dream.

Your desire and commitment is ALL that is required to achieve fantastic RESULTS .

Change will involve utilising rapid techniques and need not take months or years for effective results .

Whether you're wanting to make a few adjustments to an already contented life, or are in desperate need of help, my aim is to facilitate your full recovery in the very shortest period of time, empowering you to live your life to its greatest potential - the life you deserve to lead.

It is important to remember that however much you may be suffering, what you are experiencing is a sequence of negative events locked in a particular moment in time. With help, this period will pass.

My first consideration will always be the confidentiality of our client therapist relationship, your welfare, safety and comfort. Your first treatment session will be, first and foremost, unique to you and will begin the process whereby you start to re-frame the problem and to circumvent whatever blockages are preventing you from leading a normal and happy life.

I offer an understanding, non-judgmental, empathetic approach to therapy and, most importantly, I believe in your ability to make the changes you desire.

With me you will make lasting changes as quickly as possible so that you can live the life you want and achieve your dreams 1

Overcome Addictions ; Cocaine , Cannabis ,Smoking , Gambling or Alcohol

Remove Anxiety, Depression, Low Self Esteem or Stress.

Enjoy Deep , Restful Rejuvenating Sleep , More Energy

Become more Confident , Happier , Self Assured

Remove Social Anxiety , Blushing , Shyness and Nervousness

Develop a new relationship with Food, Lose Weight , Look Great , Fitter and Healthier

Our lives can often be busy, sometimes overwhelming, and I believe that the best way to positively change unwanted behaviours in the fastest, safest, most effective and lasting manner, is with the use of hypnotherapy. Hypnotherapy is a powerful, valuable tool that can free you of the issues that you have, leading to you living a happier and more fulfilling life.

I am a fast working therapist, who seeks to get to the root cause quickly. The result is YOU save time, money and hassle and achieve your improvement far sooner .

This is my day job, it's what I do, it's who I am and I live for it.

I will deliver the best possible outcome for you, I invest heavily in continual professional development and I am only as good as my next client.

All the answers are within you. You will be amazed by what you can do and what your mind can do; after all both belong to you and are inseparable.
Background & Qualifications
D.M.H. Master Hypnotist
D.Hyp Clinical Hypnotherapist
CPNLP Clinical Practitioner Neuro Linguistic Programming
MNACHP Clinical Psychotherapist
EMDR Eye Movement Desensitisation Reprocessing Practitioner
Advanced Weight Control & Hypnotic Banding Therapist
Advanced Smoking Cessation Specialist
Parts Therapist practitioner
Transactional Hypnosis Practitioner
DBS Enhanced Certificate
Memberships
GHR Registered (General Hypnotherapy Register)
MNCH Member of the National Council for Hypnotherapy
GHSC Validated Practitioner (General Hypnotherapy Standards Council)
IMDHA International Medical and Dental Hypnotherapy Association
NGH National Guild of Hypnotists , Inc
I H A International Hypnosis Association
HA Hypnotherapy Association
IAPH International Alliance of Professional Hypnotists
NACHP National Association of Counsellors, Hypnotherapists and Psychotherapists
IACT International Association of Counselors and Therapists
IBS Register Member of the IBS Register Specialist in IBS treatment
PCSG Member of Primary Care Society for for Gastroenterology
CNHC Member of the Complementary and Natural Healthcare Council
GSMTS Guild for Stress Management and Trauma Specialists
GSCST Guild for Smoking Cessation Specialists & Therapists
MELT Member of the Mind Emotion Liberation Techniques
ACMT Association of Complete Mind Therapists
IPPA Member International Positive Psychology Association
Anxiety Uk Approved Therapist
PLTA Member of the Past Life Therapists Association
CRSST Accredited Practitioner (Central Register of Stop Smoking Therapists)
http://www.crsst.com
My Specialisms
Specialist areas include ,

Addictions

Irritable Bowel Syndrome (IBS) - IBS REGISTER Member
PCSG Member - Primary Care Society for Gastroenterology
Menopause
Children s Issues - Full DBS Enhanced Certificate
Depression
Anxiety / Stress / Panic Attacks
Medical and Dental
Fertility
Insomnia
Self Esteem/ Confidence
Relationship / Sexual Issues
Social Anxiety

Tel 01926 910031 / 07825 599340
Approach to Therapy & How I Work
Ask yourself what is preventing you from resolving issues, holding you back from leading a more fulfilling, satisfying and healthier life ?I can help you remove unwanted behaviour, improve performance or achieve that dream.Life changes and so can you
Therapies & Rates
Please note the rates detailed below are there to give you an idea of the therapists standard rates, we strongly advise you contact the therapist for more detailed rates and any offers they may have.
| | | | |
| --- | --- | --- | --- |
| Therapy | Appointment Type | Rate | |
| Hypnotherapy | In Person | £95 per 90 minutes | |
| Psychotherapy | In Person | £95 per 60 minutes | |
| Emotional Freedom Technique | In Person | £95 per 90 minutes | |
| EMDR | In Person | £95 per 90 minutes | |
| NLP | In Person | £95 per 90 minutes | |
| Mindfulness | In Person | £95 per 90 minutes | |
| Regression Therapy | In Person | £95 per 90 minutes | |
| Sex Therapy | In Person | £95 per 90 minutes | |
| Life Coaching | In Person | £95 per 90 minutes | |
| Allergy Therapy | In Person | £95 per 90 minutes | |
| Sports Therapy | In Person | £95 per 90 minutes | |
| Meditation | In Person | £95 per 90 minutes | |
| Havening Techniques | In Person | £95 per 90 minutes | |
| Tension and Trauma Releasing | In Person | £95 per 90 minutes | |
Additional Rate Information
Contact Stuart
Website