Contact Thea
Thea Phillips
, Sex Therapist
in Bridgend
Contact Thea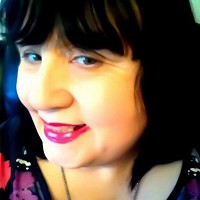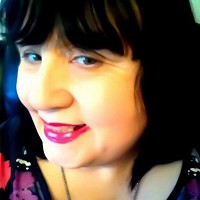 I am an integrative psychotherapist and counsellor. I have over thirty years experience in many settings including clinical psychology, personal psychotherapy and group therapy. I also use hypnotherapy and NLP if required.
I believe that everyone has the potential to overcome any of the pronlems or difficulties in their lives, and, working with a therapist can become the person they want to be..the real self.
I mostly work from a person centred perspective, but recognise that some clients need a more pro-active approach. Therefore, I work with many skills and tools such as EMDR for Post traumatic stress and other issues.
I am qualified in several therapies and worked with a variety of clients; cancer patients, mental health clients, bereavement and PTSD, to name a few.
A very important part of therapy is building up a relationship of trust and empathy with your client and I always work with this aim.
Background & Qualifications
Msc. BA ( Hons) PGCE, Dip Psych, Diploma in Hypnotherapy, Diploma in EMDR , Cerificate and diploma in CBT , Brief Focal Therapy and REBT.
Diploma in Psychotherapy, Diploma in Mindfullness. Many other teaching and Counselling certificates in specialist courses. Such as bereavement, play therapy , Diatic psychotherapy for children and mindfulness. My degrees are in Psychology.

I was a psychology and Counselling lecturer for 34 years teaching on courses from basic skills to the master's degree. I worked as a therapist for Canceraid, MIND and Cruse. I was director of Sanctury, an organisation for people with mental health problems. I worked with positively women..Counselling females with HIV, I worked as a child therapist and set up playtherapy courses, whilst working with youngsters. I have worked with those suffering PTSD ( veterans, victims of crime, domestic abuse etc) . O have qualified in drug and alcohol Counselling and run courses in motivational interviewing for Drugaid. I was also one of the original counsellors and board member in New Pathways ( for rape and sexual abuse).
My Specialisms
Psychotherapy
Counselling
EMDR
PTSD
Mental health
Hypnotherapy
Mindfulness
CBT
Drug and alcohol abuse
Sexual identity issues.
Approach to Therapy & How I Work
I work integratively, using the therapy which fits the individual client. I believe the therapeutic relationship is the most important aspect of therapy. The core conditions of trust, empathy and congruence are essential whichever therapy is used.
Within that environment I work with a variety of clients. I use EMDR successfully for people suffering from PTSD and flashbacks.
Hypnotherapy is an important part of my therapeutic toolbox. Other therapies such as Psychodynamic, NLP and to an extent, Mindfulness also employ hypnotherapy and visualisation as an adjunct to their therapy. It can also be used alone. I have had a great deal of success treating people with phobias, fears and anxiety using hypnotherapy.
In bereavement therapy, I find that the humanistic perspective works very well with some brief focal therapy to work with day to day issues.
Each type of problem is different and each client is an individual. The skill of a therapist is finding the best therapy for their client, being mindful to change if necessary, and above all to keep the needs of the client uppermost.
Therapies & Rates
Please note the rates detailed below are there to give you an idea of the therapists standard rates, we strongly advise you contact the therapist for more detailed rates and any offers they may have.
| | | | |
| --- | --- | --- | --- |
| Therapy | Appointment Type | Rate | |
| Hypnotherapy | In Person | Please Call | |
| Psychotherapy | In Person | Please Call | |
| Counselling | In Person | Please Call | |
| Emotional Freedom Technique | In Person | Please Call | |
| Cognitive Behavioural Therapy | In Person | Please Call | |
| EMDR | In Person | Please Call | |
| NLP | In Person | Please Call | |
| Mindfulness | In Person | Please Call | |
| Sex Therapy | In Person | Please Call | |
| Life Coaching | In Person | Please Call | |
| Abdominal Sacral Massage | In Person | Please Call | |
| Meditation | In Person | Please Call | |
Contact Thea