Contact Anthony
Visit Website


Anthony Austin
, Shiatsu Practitioner
in Brighton
Contact Anthony
Website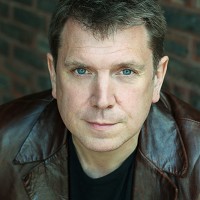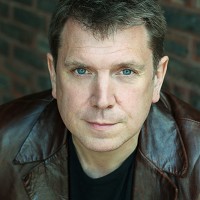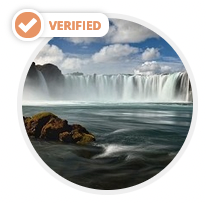 I am a qualified shiatsu therapist, Qigong teacher and integrative counsellor living and working in Brighton, in East Sussex. I first became interested in shiatsu when training as an actor. The wish to investigate further the relationships between breath, body, mind and feelings lead me to study shiatsu and meditation under Sonia Moriceau at The Healing Shiatsu Education Centre (Now The Orchard Dharma Centre) and later with her meditation teacher John Garrie Roshi. I completed my initial training with Sonia in 1991 and have continued my professional studies working with some of the UK's major shiatsu teachers including Cliff Williams, Dinah John and Nicola Pooley with the Shiatsu College and Dan Stretton and Kulwinder Kaur who are teachers with the British School of Shiatsu-Do.

I am fascinated by how the body reflects our state of health on the physical, emotional and psychological level and have seen how improving the alignment of the body can enable the client to function more effectively in their personal and professional lives.

I am a therapeutic counsellor practising in Brighton & Hove and London. I trained at Lambeth College obtaining a level 4 professional diploma in integrative counselling. I currently work as a volunteer counsellor one day a week at an National Health Service clinic in West London and have worked with clients dealing with a range of psychological issues including bereavement, depression, anxiety, low self-esteem, relationship issues and divorce.

I also teach Qigong, an exercise system using the principles of Traditional Chinese Medicine which through the use of simple, flowing movements, stimulates the energy channels of the body allowing "Qi' to flow. Regular practice of Qigong stretches and strengthens the muscles and joints of the body. It can also work as a subtle and profound form of meditation allowing the mind to reach a point of calm and clarity and releasing long held psychological patterns. If you would like to know more, drop me a line.


Background & Qualifications
I trained with Sonia Moriceau at the Healing Shiatsu Education Centre from 1985 to 1991.

I completed a year long postgraduate course in Shiatsu diagnosis, theory and clinical application with the Shiatsu College in 2010.

I have taken several courses including treating backpain, shoulder and neck problems and diagnosis with Dan Stretton in London and Edinburgh.

I have studied Shiatsu Shin Tai with Kulwinder Kaur in Nottingham.

I have a level 4 professional diploma in integrative counselling from Lambeth College.

I have a professional qualification in teaching Qi Gong from the Shiatsu College.
My Specialisms
I am particularly interested in postural correction and developing greater body awareness and the psychological benefits that accrue from greater physical relaxation and integration of life experience.

I have worked with clients dealing with back pain; shoulder and neck pain; depression and anxiety; joint stiffness and mobility problems.

I use psychodynamic and person-centred approaches to create an empathic environment where a client can explore the material they want to address. I have worked with clients dealing with depression, anxiety, divorce, Post Traumatic Stress Disorder, bereavement, bullying and relationship issues.




Approach to Therapy & How I Work
I believe in the body's capacity to heal itself and see my role as helping the client get in touch with their healing resources. Through an empathic approach to bodywork, the practitioner enables the client to relax and let go of habitual tensions which maybe causing a stagnation in the exchange of energy (Qi) and information through out the body.

As a counsellor, I believe that everyone has the capacity to find their own answers and that my role is to provide a secure and empathic environment where individuals can explore their issues without feeling judged or criticised. As the client learns to tell their story and process their feelings they develop a greater sense of self-worth and develop the confidence to make the choices they need to lead a happier more integrated life.
Therapies & Rates
Please note the rates detailed below are there to give you an idea of the therapists standard rates, we strongly advise you contact the therapist for more detailed rates and any offers they may have.
| | | | |
| --- | --- | --- | --- |
| Therapy | Appointment Type | Rate | |
| Shiatsu | In Person | Please Call | |
| Counselling | In Person | £45 per 50 minutes | |
Additional Rate Information
I work in Brighton and in London and have different prices for sessions in each location. There is a higher rate forevening or home visits. Please get in touch if you wish to know more.
Contact Anthony
Website