Contact Anthony
Visit Website


Anthony Sircar
, Structural Integration Practitioner
in Buxton
Contact Anthony
Website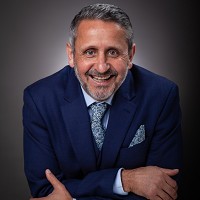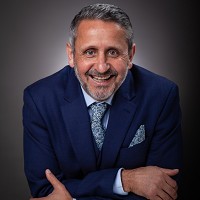 Hi my name is Anthony Sircar Im a personal trainer and physical therapist have worked in the health and fitness industry for over 30 years , the last 15 concentrating on physical therapy. I am based in Buxton Derbyshire and after only being back here 2 years have gained a great reputation for helping people in pain and fixing physical ailments. Out performing all local therapist's. osteo's and chiropractors including the NHS . Often fixing people with long term problems who have had no relief from other treatments . https://www.backpainbuxton.com/back-pain-physical-therapy/testimonials/
Background & Qualifications
Have worked in the health and fitness industry for about 30 years or more now , originally as a gym instructor , but only carried this on part time due to it not paying well. 16 years ago I decided to do a personal trainer course and sports massage , was a successful personal trainer but also found I really enjoyed and had a knack for fixing people to so delved more into therapy and since then have gained lots of qualifications in this field.
Qualifications :- NVQ L3 Personal Trainer, NVQ L3 fitness assessment and exercise counselling, NVQ L3 Nutrition and Weight Management, NVQ L3 Postural Correction and Muscle Balance Therapy, NVQ L4 exercise for lower back pain. Boimechanics Foundation biomechanics technician, Advance Diploma Sports Massage and Remedial Therapy. Reik Master, Dorn Method Practitioner Certification, NST Bowen Practitioner qualification, Bowen Therapists Diploma, Myofascial Release Practitioner Qualification, L5 Dry needling, Level 1 Acupuncture Practitioner, Spinal Touch Certification. Level 1 Be Activated , Level 2 be activated .

My Specialisms
We are waiting for the therapist to complete this information.
Approach to Therapy & How I Work
My approach to therapy is to one have as many tools at my disposal to be able to fix the body as possible! I never rest on my laurels, you can have all the knowledge in the world about the body but without the right tools to fix it then you can't, like a mechanic who only has a screw driver or a spanner he isn't going to get very far. My other approach is a whole body approach or holistic in other words. people tend to think holistic is a wishy washy new age thing . This however is pure lack of understanding, an example of this is your typical physio if you go to him or her with a bad knee they will focus solely on the knee, without looking at the hip or ankle. This then will lead to short term solution, as a week hip stabiliser will lead to internal rotation of the knee, and over pronation of the foot which will soon lead to the injury recurring again at the knee. So for long term solution I myself would as well as fixing the knee, strengthen the hip complex and ankle complex for long term resolution. I am constantly learning new and powerful therapies to add to my tool box and give me a better chance of fixing my clients of resolving my clients issues.
Therapies & Rates
Please note the rates detailed below are there to give you an idea of the therapists standard rates, we strongly advise you contact the therapist for more detailed rates and any offers they may have.
| | | | |
| --- | --- | --- | --- |
| Therapy | Appointment Type | Rate | |
| Acupuncture | In Person | £40 per 60 minutes | |
| Massage Therapy | In Person | £40 per 60 minutes | |
| Osteopathy | In Person | £40 per 60 minutes | |
| Physiotherapy | In Person | £40 per 60 minutes | |
| Reiki | In Person | £30 per 60 minutes | |
| Bowen Technique | In Person | £40 per 60 minutes | |
| Indian Head Massage | In Person | £40 per 60 minutes | |
| Structural Integration | In Person | £40 per 60 minutes | |
| Sports Therapy | In Person | £40 per 60 minutes | |
| Abdominal Sacral Massage | In Person | Please Call | |
| Myofascial Release | In Person | £40 per 60 minutes | |
| Meditation | In Person | £40 per 60 minutes | |
Additional Rate Information
Other Therapies Include Spinal Touch, Trigger Point Therapy, Be Activated Technique, NST Bowen , Postural Correction, Muscle Balance Therapy, Exercise for lower back Pain, Applied Movement Neurology Biofield tuning (emotional trauma healing ) Myofascial Stretch Therapy (Stretch to Win Institute)
Contact Anthony
Website