Contact Andy
Visit Website

Andy Brown
,
in Manchester
Contact Andy
Website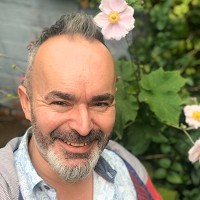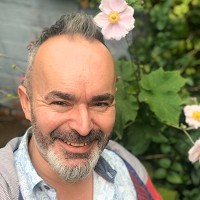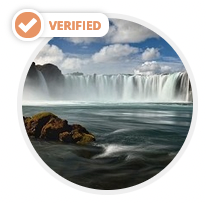 Hello! My name is Andy and I am an experienced (10 years+), sensitive and friendly holistic/massage therapist, operating from a haven of peace and tranquillity, in a specially designed studio in the basement of my home. I am VTCT level 3 qualified and use a variety of massage styles, including a lot of hands free techniques, which give maximum muscle tension relief.

I am also now Reiki attuned and offer Reiki Healing, which is very effective at helping with a stressed mind, emotional blockages in life and physical ailments.

Using a variety of heated oils, to suit your needs, with a heated massage table, candles and hypnotic music, to help you loose your stresses and deepen your relaxation, letting the outside worries melt away…

I offer a professional, easy going, unhurried service, always ensuring you have time to chill and rest at the end of a massage session. Free shower facilities are available before or after your massage.

I have built up a growing number of happy regular clients over the years, who return for their treatments, as part of their well-being package of life. If you wish to see their reviews and comments on my services, please search in Google for: Equilibrium Massage Therapies Manchester

I aim to personalise each treatment to your needs, by talking and finding out where you are at before each session. My treatments include Swedish Relaxing, Deep Tissue / Hot Stones, Aromatherapy, Hot Stone Therapy, Indian Head, Hopi Ear Candle therapy, Lymphatic Drainage and Reiki Healing.
Background & Qualifications
VTCT - Level 3 Certificate in Swedish Massage (June 2008)
Hands Free Massage (July 2008)
Thai Foot Massage (November 2008)
Hopi Ear Candle Therapy (March 2009)
Advanced Deep Tissue Massage (June 2009)
VTCT - Level 3 Diploma in Indian Head Massage (September 2009)
Hot/Cold Stone Full Body Massage (December 2009)
No Hands Massage - Transforming Touch course (March 2011)
VTCT - Level 3 Diploma in Aromatherapy (May 2011)
Usui Reiki Level 1 (October 2012)
Usui Reiki Level 2 (January 2014)
An Introduction to Integrated Myofascial Therapy (February 2018)
Lymphatic Drainage (July 2018)

I am currently a member of the Federation of Holistic Therapists (FHT).
My Specialisms
Personalising Aromatherapy blends to compliment any therapy.
Using hot stones to quickly break up tension and find deeper rooted tension to tackle with deep tissue techniques.
Providing effective, grounding and enlightening Reiki Healing.
Making people feel at ease and open to accepting my therapies.
Approach to Therapy & How I Work
Like any therapist, I have developed my own unique style in massage, using an array of techniques including hands free massage, pressure points, hot stones to relieve tension and energy work to detect pain and discomfort.

I aim to understand what are the core root issues for a client attending and then personalise their treatment accordingly.

I believe in providing plenty of time for clients to get a thorough consultation, their agreed time of massage and then time to relax afterwards. This helps both myself and the client have a more quality, chilled experience without any pressure to rush around.
Therapies & Rates
Please note the rates detailed below are there to give you an idea of the therapists standard rates, we strongly advise you contact the therapist for more detailed rates and any offers they may have.
| | | | |
| --- | --- | --- | --- |
| Therapy | Appointment Type | Rate | |
| Aromatherapy | In Person | £40 per 60 minutes | |
| Massage Therapy | In Person | £35 per 60 minutes | |
| Reiki | In Person | £30 per 60 minutes | |
| Manual Lymphatic Drainage | In Person | £40 per 60 minutes | |
| Indian Head Massage | In Person | £25 per 40 minutes | |
| Abdominal Sacral Massage | In Person | Please Call | |
| Abdominal Sacral Massage | In Person | Please Call | |
Additional Rate Information
Other Therapies are also available. Please see my website for details. £5 OFF for all NEW Clients. Further promotions and special offers are detailed on my website.
Contact Andy
Website