Contact Neil
Visit Website
Neil Loffhagen
,
in Bracknell
Contact Neil
Website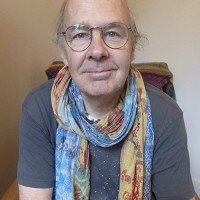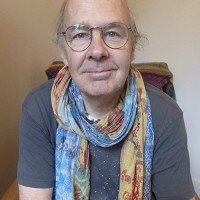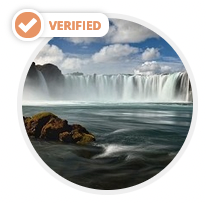 You have presumably come here as something in your life or the life of someone you love, is not quite as you or they wish it to be. Perhaps anger comes too quickly or is too intense, maybe you are trying to come to terms with some loss in your life, you may have experienced some kind of abuse, have low self esteem, a relationship may have ended, maybe you are unsure of your gender or sexuality or there may just be a feeling that something is not quite right.

The pages here will hopefully give you an insight into how we can work together, to help you become who you wish to be - to be yourself.

The About me page gives you a summary of my experiences and qualifications in relation to counselling.
Background & Qualifications
I am a Person-centred, Focusing-oriented Therapist. I have been counselling for over 6 years. As well as seeing clients privately, I have volunteered at a youth charity, based in Reading, Berkshire, counselling young people aged from 12 to 24.

BA (Hons) in psychology

Certificate in Counselling and Listening Skills

Certificate in Person-Centred counselling

Diploma in Person-Centred counselling

Certificate in Focusing Skills and Theory for Therapists

Registered Member of the British Association for Counselling and Psychotherapy (MBACP)

Member of the British Association for the Person-Centred Approach (BAPCA)

Member of the World Association for Person Centred & Experiential Psychotherapy & Counselling (WAPCEPC)

Member of Pink Therapy

Registered with Counselling Directory
My Specialisms
Abortion
Abuse - sexual, emotional and other types …
Anger
Bullying - at school, at college, in families …
Depression
Gender / Sexuality (acceptance, not change)
Fear of … (anything or anybody)
Grief, loss, bereavement - people, relationships, employment …
Low self-esteem
Relationships - starting, developing, ending …
Self-harming
Suicidal thoughts
Approach to Therapy & How I Work
We are each unique, so the way we work together will be unique.

My aim is to help you in your journey to discover your potential. I am not here to tell you what to do; that is advice and any change would likely be short-lived. Through self-discovery, a power within can be found which will surprise you and those around you. A personal example: for years I suffered from low self-esteem. Outwardly everything seemed fine, things were good. Yet, inwardly there was something missing. As part of my training I was seeing a Focusing-oriented counsellor and in one session it just happened! I sensed, knew and felt that I am important. No more important than others, but no less either. The feeling came with such intensity that I have never forgotten it - I still feel it years later. Previously, people would often tell me positive things to build me up, which would boost me for a time. Only when the feeling came from within did any real and lasting change occur. It was through Focusing this change came.

I offer full acceptance of who you are, to enable you to fully accept yourself. Once you accept yourself, change can happen. Carl Rogers wrote:

"The curious paradox is that when I accept myself just as I am, then I can change."

Accepting yourself just as you are does not mean you are content to stay as you are. It opens something inside that allows lasting change. You are then able to make the changes you want in your life or gain contentment to be and stay where you are.

As, Brian Thorne, another person-centred therapist, said:

"I have discovered since that love devoid of understanding, although it can bring comfort and solace, can never heal."

My offering is unconditional love and acceptance, combined with understanding to help bring healing and thus change. The overall aim is for you to have no need for a therapist or counsellor. Brian Thorne also wrote:

"It is my experience that those who have found healing through relationship with a therapist always discover that they, too, are loveable and capable of loving."

"If therapy has been successful, clients will also have learned how to be their own therapist."

It is as though he listened
and such listening as his enfolds us in silence
in which at last we begin to hear
what we are meant to be.
Lao-Tse
Therapies & Rates
Please note the rates detailed below are there to give you an idea of the therapists standard rates, we strongly advise you contact the therapist for more detailed rates and any offers they may have.
| | | | |
| --- | --- | --- | --- |
| Therapy | Appointment Type | Rate | |
| Counselling | In Person | £50 per 50 minutes | |
| Counselling | Skype/Telephone | £50 per 50 minutes | |
Additional Rate Information
The horrible bit - I charge £50 per counselling hour, which is 50 minutes. We are all unique in what works best for us, so a session can be longer or shorter according to your wishes. This is open for discussion. Costs are then charged pro-rata. Some concessions are available for students and others. Payment can be by cash, cheque, PayPal or using "mobile to mobile payments". Because it is important that we both feel comfortable with the counselling relationship, being able to work together, the first 30 minutes of our first session is free. Your choice is then to leave or continue on with the session. This can be either in person or via the phone. If you don't feel comfortable working with me there is no obligation to continue or return. If you later change your mind, you are, of course, welcome to come back.
Contact Neil
Website