Contact Tony
Visit Website



Tony Burgess
, Havening Techniques Practitioner
in Stafford
Contact Tony
Website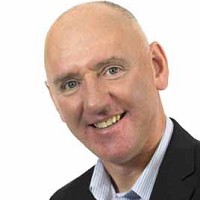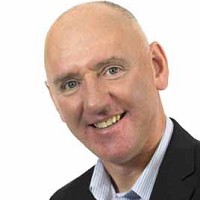 I am a certified Havening Techniques® Practitioner and Trainer, listed with all certified Havening Practitioners and Trainers on the originator's website www.havening.org

PLEASE NOTE: If a therapist is offering Havening Techniques to you and is not listed amongst the Certified Practitioners on www.havening.org then they have not completed the necessary training and assessment to be certified as a Havening Techniques Practitioner and should not be offering to work with you in that way

I've had the privilege to have been Head of UK and Europe for Havening Techniques® from August 2014 to April 2017, having worked closely with the originators, Drs Ron and Steven Ruden. I've been honoured to have had the opportunity to personally train many Certified Havening Practitioners and Certified Havening Trainers globally and I am currently Head of Trainer Training for the organisation.


Background & Qualifications
Academic Qualifications:
BSc Honours Degree in Psychology (Birmingham University)
Birmingham University, July 1993

Post Graduate Certificate of Education (Further Education) specialising in Psychology
University of Wales (Cardiff) 1994


Main Therapeutic Qualifications:
Diploma in Hypnotherapy and Psychotherapy
June 1997

Master Practitioner of Neuro Linguistic Programming
April 2002

Havening Techniques Certified Practitioner
December 2013

Havening Techniques Certified Trainer
April 2014


Positions related to therapeutic work:
Part time self-employed therapist 1997 to 2001

Director ARC Coaching and Training Ltd 2002 to 2007 - Full time therapist, coach, trainer and professional speaker

Director of Academy of High Achievers Ltd since Feb 2004 - Full time therapist, coach, trainer and professional speaker

Head of UK and Europe, Havening Techniques® from August 2014 to April 2017

Head of Trainer Training for Havening Techniques®


Current professional memberships:
Professional Speaking Association

British Psychological Society


My Specialisms
Therapeutically, my main specialism is in working with people who are negatively affected by past traumatic events that they have experienced.
Approach to Therapy & How I Work
For my main therapeutic work (helping people to ditch their past traumas) I now mainly use Havening Techniques®, NLP or a combinaton of the two approaches.
Therapies & Rates
Please note the rates detailed below are there to give you an idea of the therapists standard rates, we strongly advise you contact the therapist for more detailed rates and any offers they may have.
| | | | |
| --- | --- | --- | --- |
| Therapy | Appointment Type | Rate | |
| NLP | In Person | £180 per 60 minutes | |
| NLP | Skype/Telephone | £180 per 60 minutes | |
| Havening Techniques | In Person | £180 per 60 minutes | |
| Havening Techniques | Skype/Telephone | £180 per 60 minutes | |
Additional Rate Information
Obviously, people contact us about very different situations that they want help with. Sometimes it is a very specific thing they want help with, such as wanting help to get rid of nightmares about a car crash they had recently. Other times it may be that there's a whole range of issues that are multi-faceted, such as having had years of abuse as a child plus a series of traumas and bereavements in adulthood plus working in a highly stressful job.. There is generally more work to be done in the latter case than the former. As a guide, my rates for therapeutic work are generally £180 per hour (= £150 + vat)
Contact Tony
Website