Contact Amanda
Visit Website



Amanda Oswald
, Myofascial Release Practitioner
in Leeds
Contact Amanda
Website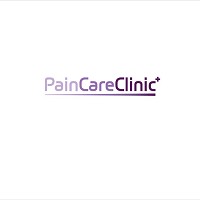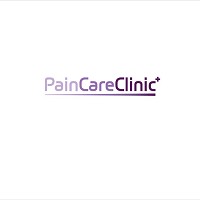 Pain Care Clinic is owned and run by Amanda Oswald, author of Living Pain Free: Healing Chronic Pain with Myofascial Release.

Pain Care Clinic is a complementary therapy practice specialising in myofascial release.

Pain Care Clinic therapists are myofascial release specialists professionally trained in anatomy and physiology and in myofascial release for chronic pain. We do not diagnose, prescribe drugs, or offer surgery or other medical treatment.


Background & Qualifications
Amanda has a BTEC Professional Diploma in Advanced Clinical & Sports Massage and has completed extensive further advanced training in fascial techniques in the USA, UK and Europe including:

Myofascial Release (John Barnes)
Craniosacral Therapy (Upledger Institute)
Visceral Manipulation (Jean Pierre Barral)
Fascial Techniques for the Pelvis and Pelvic Floor (Nancy Stewart)
Manual Therapy (The Centre for Professional Development in Osteopathy)

Amanda is also a qualified cognitive hypnotherapist, using these additional skills to address the mind and emotional aspects of chronic pain. She is a regular attendee and speaker at international symposia and complementary therapy events. She is a member of the main professional bodies including The Royal Society of Medicine, the Fascia Research Society, the Complementary & Natural Healthcare Council (CNHC), the Complementary Therapists Association (CThA), the Federation of Holistic Therapists (FHT), the Council for Soft Tissue Therapies, and the Association for Soft Tissue Therapists.
My Specialisms
Pain Care Clinic is a complementary therapy practice specialising in myofascial release.
Approach to Therapy & How I Work
Our approach is an holistic mind-body approach. As well as offering one-to-one therapy sessions, we believe in helping clients to help themselves out of chronic pain. We do this by:

Specialising in myofascial release
Understanding and incorporating other mind-body complementary therapy techniques
Offering self-help workshops and products.

We specialise in myofascial release because we believe it's the most effective bodywork technique for treating chronic pain conditions. Unlike massage, which concentrates on muscles, and chiropractic or osteopathy, which concentrate on bones, myofascial release works on both, and on fascia - the main connective tissue in the body, to maximise the benefits of treatment.
Other mind-body therapy techniques that complement myofascial release

We also incorporate other mind-body techniques that we have found helpful to support clients to live pain free. As well as myofascial release we use a unique combination of advanced techniques from sports massage, trigger point therapy, and cognitive hypnotherapy (with client agreement).

We also offer practical advice so you can help yourself between sessions. This includes stretches, exercises, and suggestions to prolong the benefits of your sessions.
Self-help myofascial release workshops and products

As well as providing one-to-one therapy and general information, we also offer self-help products and workshops to enable you to do your own myofascial release at home or on the go.
Therapies & Rates
Please note the rates detailed below are there to give you an idea of the therapists standard rates, we strongly advise you contact the therapist for more detailed rates and any offers they may have.
| | | | |
| --- | --- | --- | --- |
| Therapy | Appointment Type | Rate | |
| Myofascial Release | In Person | Please Call | |
Additional Rate Information
Our fees differ depending on location: Myofascial Release at Harley Street, London with Amanda Oswald - £150 Myofascial Release at Harley Street, London with Jan Wolsey - £125 Myofascial Release at Leeds - £72 Myofascial Release at Hove - £72 Myofascial Release at Eastbourne - £72
Contact Amanda
Website