Contact Cath
Cath Davies
, Psychotherapist
in Edinburgh
Contact Cath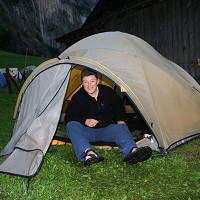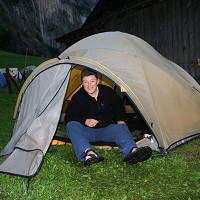 I am a psychotherapist in private practice working in a therapy centre in central Edinburgh. I use the experience of being involved in personal development and leadership training using experiential mediums throughout my career to inform my work, which aims to help individuals overcome their challenges and develop personal strategies that work for them.
Background & Qualifications
I have worked variously as a military officer, a trainer using outdoors activities for personal development, training adults working with young people with emotional and behavioural difficulties and as a consultant developing and delivering senior leadership courses. The examples I saw of how trauma and stress affected individuals and their behaviours spurred me to learn more and qualify as a psychotherapist, in order to use the most up to date neuro-scientific knowledge available to help clients.

Human Givens Post Graduate Diploma
Member of the Human Givens Institute (HGI), accredited by the Professional Standards Authority (PSA) for Health and Social Care in the UK
Post Graduate Diploma in Psychotherapy , Nottingham Trent University
Masters in Business Administration, Open University
My Specialisms
I can offer fast, effective and practical help for anyone suffering from:

Depression
Panic attacks
Phobias
Low self-esteem
Self-harming
Poor concentration
Relationship problems
Anxiety
Stress
Anger problems
Post-traumatic Stress Disorder (PTSD)
Addictions
Obsessions
Poor sleep
Educational under attainment

Because of my background, I have a specific interest (and track record) in dealing with PTSD, both civilian and military, and developing resilience in adults and young people.


Approach to Therapy & How I Work
I use the Human Givens approach to psychotherapy. This holds that although we are all unique individuals, we all have the same basic physical and emotional needs: physical needs such as for air, sustenance and shelter and warmth and emotional ones, such as for security, attention, being emotionally connected to others, feeling in control, being held in regard and the sense that life is meaningful, which comes from being healthily stretched in our lives.

If we get these innate needs met in a balanced way, we cannot become stressed or develop mental illness. Nature has given us a range of innate resources to help us meet these needs. These include: memory, imagination, problem-solving abilities, self-awareness and a range of different thinking styles to use in various changing situations. These needs and resources are built into our biology and make up the 'givens' of human nature.

I am trained to focus on finding out what exactly is preventing a distressed person from getting their innate needs met and helping them do something about it by using their innate resources creatively in new ways. My practice works with what the individual brings with them and uses a variety of up-to-date and proven psychological methods and techniques focused on problem solving and developing new life skills.

I will start by finding out about you and your life and the difficulties you are experiencing. I will aim to use relaxation and other techniques to activate your own natural resources and provide you with immediate relief from psychological stress. We will work together to set goals that are clear and meaningful to you and enable you to adopt strategies that help you feel better and take back control of your life. This will all be done at a pace which suits you, but treatment will last no longer than needed by you. When you are happy you can continue to progress in your life without assistance, treatment will end. I, as a Human Givens therapist, strongly believe that people should not be encouraged to become dependent on therapy. I will therefore aim to take as few sessions as possible. People rarely need more than six sessions to make significant progress and lasting improvements and in my experience, often as few as three or four are necessary.




Therapies & Rates
Please note the rates detailed below are there to give you an idea of the therapists standard rates, we strongly advise you contact the therapist for more detailed rates and any offers they may have.
| | | | |
| --- | --- | --- | --- |
| Therapy | Appointment Type | Rate | |
| Psychotherapy | In Person | £75 per 60 minutes | |
Contact Cath