Thai Massage
Thai massage looks like a cross between acupressure, yoga, and zen shiatsu and is inspired by Buddhist teachings. The actual massage consists of slow, rhythmic compressions and stretches along the body's energy lines, also called sen in Thai.
Let's find thai massage near you, just enter your postcode/town below...
Thai Masseuses
Read More
Thai massage looks like a cross between acupressure, yoga , and zen shiatsu and is inspired by Buddhist teachings. The actual massage consists of slow, rhythmic compressions and stretches along the body's energy lines, also called sen in Thai. Over 70,000 sen are said to exist within the body, and Thai massage concentrates on applying pressure along 10 of the most important sen, using the palms of the hands, thumbs, elbows, and feet. The effort from the practitioner works to free tension within the body. Practitioners also position the body into yoga-like poses and gently rock the body to open the joints and facilitate limbering.
A thorough Thai Yoga massage includes the following four basic positions:
from the front with the client lying supine
from the side with the client alternately lying on either side
from the back with the client lying prone
in a sitting position
One of the most important principles of Thai massage is the continuous flow of sequential movements that prepares the client for the next step in the massage. The practitioner is always aware of his position so that an uninterrupted slow rhythm is maintained. Deep, sustained pressure ensures that the myofascia, or the muscle's connective tissue, soften and relax in order to release the flow of energy along the sen, and to prepare the client for the large-scale stretches that follow.
How does it help you?
The benefits of Thai massage are numerous, with the most predominant being the maintenance of good health and the ability to treat a wide spectrum of health concerns. Traditional Thai Yoga massage is known for its ability to clear the energy pathways.
The following are some of the benefits of traditional Thai Yoga massage.
increases flexibility and range of movement
eliminates muscle pain and muscle spasms
helps with joint mobility
improves postural alignment
calms the nervous system and promotes a deep sense of relaxation with an increased energy level
allows for a significant release of deep, emotional distress
stimulates blood circulation and lymph drainage
stimulates internal organs
relieves fatigue, swollen limbs, painful joints, and headaches
What should I expect during a Thai Yoga massage?
A Thai massage is typically performed on a floor mat-enabling practitioners to use their body weight and to incorporate the many movements that would not be possible with a massage table. The client remains fully clothed, and oils for the skin are rarely used.
An hour Thai massage provides benefit to the full body. However the practitioner will pay particular attention to specific areas such as legs or back and basic stretches.
One and a half hour massage provides benefit to the full body and also incorporates yoga-like stretches which aids flexibility in the body.
Two hours + massage provides the maximum benefit to the body. It incorporates deep pressure massage; full body stretches and concludes with a relaxing head and face massage.
Who Regulates Practitioners?
The General Council for Massage Therapy (GCMT) is the regulatory body for the industry. Registration is entirely voluntary and therapists are still able to practice even if they do not register. There are a number of professional associations which require members to meet specific entry requirements as well as adhering to their code of ethics and complaints procedure.
The School of Thai Yoga Massage offer courses in Traditional Thai Yoga Massage. The school is a member of the Thai Healing Alliance International (THAI) and a founder member of the Traditional Thai Yoga Massage Association (TTYMA), which is a member organisation of the British Complementary Medicine Association (BCMA).
Thai Yoga Massage Therapists may also be members of:
Federation of Holistic Therapists (FHT)
Association of Light Touch Therapists (ALTT)
Association of Massage Practitioners (AMP)
What should I look for in a Practitioner?
There is added peace of mind in choosing a qualified therapist and one that belongs to a professional organisation, which has its own code of standards and ethics and it is advisable to check before beginning any treatment.
Our Thai Massage description was kindly supplied by Shireen Hemmati.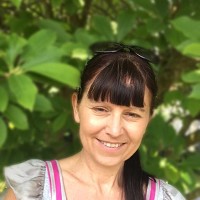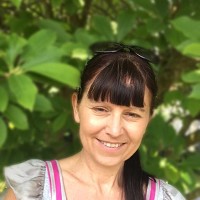 I have been studying and working on myself for the past 10 years. On my journey i have discovered many wonderful treatments that have helped me along the way to emotional and physical well-being. I have a collection of essential tools that i am able to use when... [read more]
Healing
Indian Head Massage
Thai Massage
Theta Healing
View Profile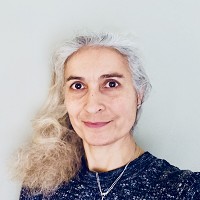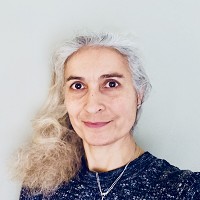 Raffaella named her company The Balanced Yoga because of the importance to maintain the natural balance of the body-mind system. According to Ayurveda (and modern science is now becoming to prove it) diseases happens when this system is imbalanced. Being an Ayurvedic professional I combine therapies that have roots in the... [read more]
All Therapies
Ayurveda
Reiki
Thai Massage
Yoga Therapy
View Profile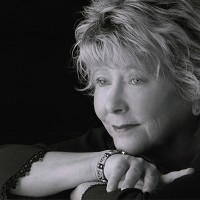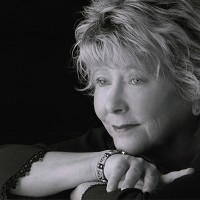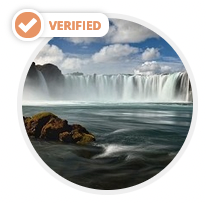 I have been a massage therapist for over 32 years after working as a qualified nurse in both General and Psychiatric nursing! One of the best decisions of my life and here I am still passionately enjoying my treatments as well as running Devon Academy, an accredited and registerred college and... [read more]
Acupressure
Aromatherapy
Indian Head Massage
Massage Therapy
Mindfulness
Sports Therapy
Tension and Trauma Releasing
Thai Massage
View Profile


Not a 'masseuse' but a professional physical therapist. I offer traditional, floor-based Thai Massage - as well as Thai medicine! I cover South East London areas from New Cross - Bromley, Blackheath - Croydon. I operate from a harmoniously peaceful base in Brockley SE4 - plus I also offer home visits... [read more]
Herbal Medicine
Thai Massage
View Profile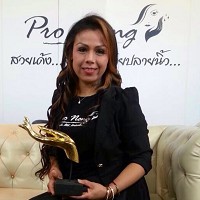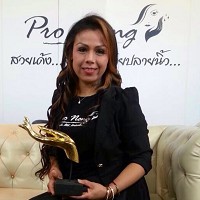 Hello, my name is Jidapha, and I was born in Thailand. I have been immersed in massage for as long as I can remember - I have attained qualification to Master Trainer and it is so fulfilling to be able to teach the art, and to oversee students gain certification.... [read more]
Aromatherapy
Indian Head Massage
Manual Lymphatic Drainage
Massage Therapy
Reflexology
Sports Therapy
Thai Massage
View Profile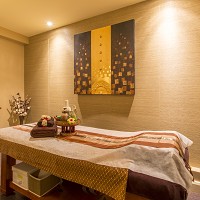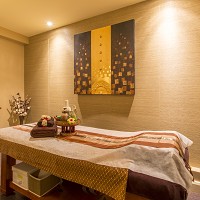 We are a Thai massage boutique in central London, near Liverpool Street station. We specialise in Thai massage, but we also provide deep tissue, aromatherapy, head/neck and foot massage options.
Thai Massage
View Profile